Jan 21st '10
Count me in! I was supposed to be an Oct 08 momma, but ended up being a Sept 08 mommy. If you don't know me, my name is Krys I have 2 boys, Cohen (8.17.07) and Gavin (9.14.08.)... Hoping for a girl since this will be my last pregnancy, but I don't care either way. I love being a mom of boys... so either way, as long as I have the healthiest pregnancy I possibly can. Just got my BFP today, going to the Dr's tomorrow morning, hopefully. My EDD is 10/4/10 :) GOOD LUCK LADIES!!
Jan 21st '10
*yay* Ladies - welcome!!!!
anyone having blood work done soon? beta quant? I have both of my numbers and I want to compare with others!
Jan 21st '10
That is really good news- my first doctor's appoint is in 18 days and I can't wait!!!
Jan 21st '10
I made an appt with my PCM for Monday, never used a MTF before so I have no idea what to expect. I hope I like the doctor though. I been taking a preg test everyday, still saying pregnant. I got concerned because I used clearblue digital and I heard people get false positives, so I bought another brand and it came out positive today along with the clearblue digital. I am just getting worried bc at moments I feel like AF is coming. It's my first pregnancy so I am not sure what to expect. Really hoping it isn't a chemical pregnancy. Good luck ladies. :D
Jan 21st '10
it sounds like you are really pregnant so don't worry about it. when are you due so I can add you to the list?
Jan 21st '10
Hi everyone!! I am new here...I just got my BFP on Monday and went to the OB for a beta draw today...i can't wait to get the numbers back! I am already feeling sick - I had no morining sickness w/ my son so this is something new. For those of you with your betas already - what were your numbers??? I have convinced myself I am preg. w/ twins and they wont give me an ultrasound until Feb. 22...so i have so much time to wait!
Jan 21st '10
I am due October 1.
Wow you are already feeling sick? I have no appetite at the moment but forcing myself to eat, the most I get is throwing up in my mouth after I eat, which I hate. It's so gross. I am not looking forward to the rest of this trimester, I can't wait to get past 12 weeks!
Jan 21st '10
got you up there KandeStar-
mom2dash- welcome!!! I got my betas done. My beta was 15 at 9 DPO and 48 at 11 DPO. They have a doubling rate of 28 hours! Hope there is a strong bean in there.
Jan 21st '10
..What's the soonest you cam test? I'm apparently on CD18. I get on BC sometime next week, and I heard they give you a pregnancy test..?
Jan 22nd '10
usually 10- 12 days after you ovulate.
Jan 22nd '10
I got my betas back - 49 at 8-10 dpo...of course the nurse had to freak me out by telling me they were really low. WTF? everything i looked at said that was well w/in the normal range if not a little high. I have to go back next week for a follow up...so now i just have to wait some more : (
Jan 22nd '10
Yours was about the same as mine- don't worry about the level, it just needs to be going up approporiately. I am sorry she scared you like that- that sucks!
Anna5
Virginia
1025 posts
Jan 22nd '10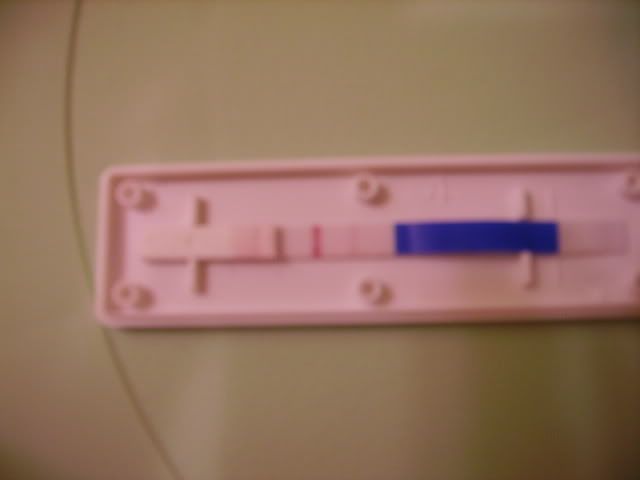 oh my gosh you can add me to the list I just got this! Im guessing i should be due between Oct 1-4 not real sure but you can put me down as the 1st.
My names Suzanne, I have one little boy named Paiton who will be 2 in march i misscarried in july and had a chemical pregnancy in oct so im praying for a healthy pregnancy and baby.