Aug 27th '09
So Its the Taurus zodiac sign, & the bottom is the Capricorn sign. What signs our babies would have been. (I had a miscarriage before I was with Jon, he/she would have been a Taurus also so Im thinking of maybe shadowing that symbol or a really dark outline.) Because Jon really wants matching ones, but I also want to remember my first angel. I have a tat on my right inner wrist, so we will both be getting them on our inner left wrists. I think they will be so cute. What do you girls think?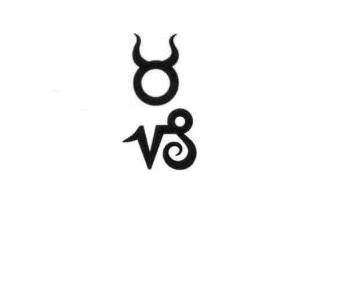 Aug 27th '09
Do whatever brings you comfort. :wink:
Aug 27th '09
I think it's a great idea! I've actually been trying to come up with something myself. I want mine to go across my shoulders though.
Aug 27th '09
Sorry bout the double post. Dumb A** Computer! lol :roll:
china♥rose
Due June 25 (twins); 1 child; 2 angel babies; Cincinnati, OH, United States
5181 posts
Aug 28th '09