Aug 5th '09
Not one f**king person besides my bestfriend said anything about it being Brooklynn's 5 months yesterday and It felt so good that she acknowledged it. .
I don't know if you can read it but this is what she wrote. .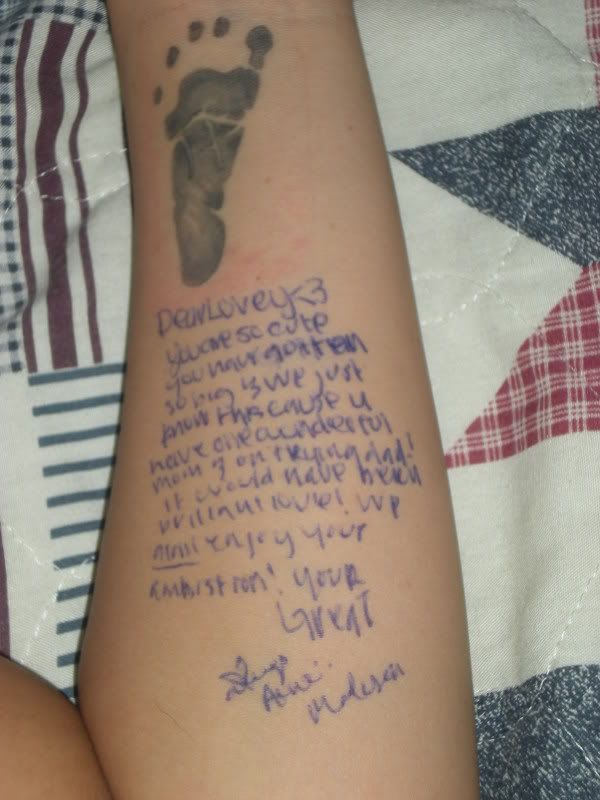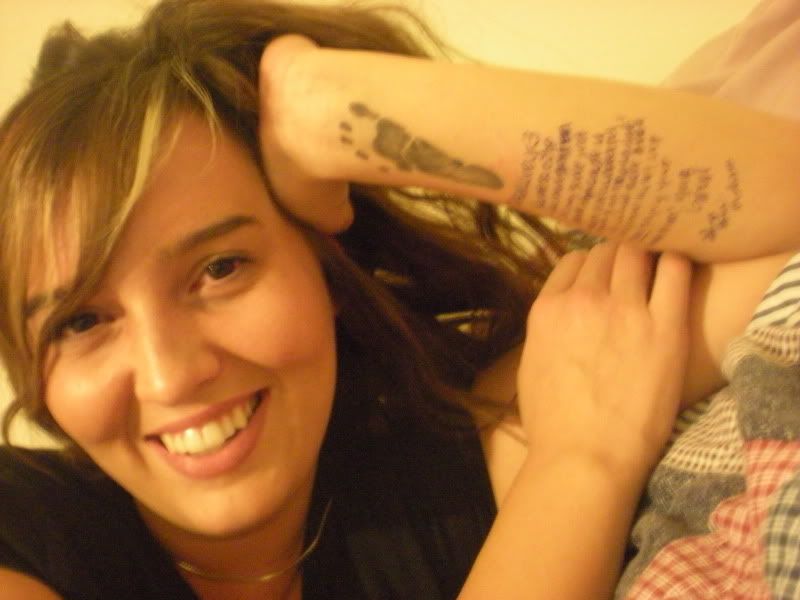 Just because my daughter is dead doesn't mean I don't want to celebrate for her. She was the best thing that ever happen to me and I never ever want her to be forgotten and I feel like no one has remembered her. Not one f**king person in my family said anything to me. I'm so upset.
Aug 5th '09
It's an awkward situation for others. They don't want to bring up something and then have you start bawling.
Also: their lives don't revolve around you.
Sorry, mama :( Feel better!
Aug 5th '09
I am so sorry:( maybe they just thought it would just upset you. doesn't necessarily mean they weren't thinking of her.
Aug 5th '09
I am so sorry for your loss, I think most people dont know how to bring it up. Or dont want to bring it up for fear of hurting you. most of them dont realize you want to talk about your daughter! she is your life and your everything. Try talking to your SO or a family member about her. If they know you want to talk about her then they will probably feel free to blab all they want. god bless you mama! Your daughter is so gorgeous!
uoiu
Manitou Springs, Colorado
8313 posts
Aug 5th '09
Aug 5th '09
I am extremly sorry about your loss momma! Maybe they think its to early to celebrate and bring things up..Even though your celebrating everymonth maybe your family only celebrates 1yr and every year...Its a hard time and not easy for people to talk about.
Aug 5th '09
Quoting Connors mama(28 weeks):
uoiu
Manitou Springs, Colorado
8313 posts
Aug 5th '09
Girly, Im sorry that your feeling like no one cares. Its hard situation to be in, Im not even sure how I would handle that. I have lost family but never a child of my own. Keep you head up and know that Brooklynn knows you love her and think of her often. I have always believed even though our lost loved ones are gone, that they know when we think about them and that they know we love them. She will always be in your heart and your families hearts even if they dont know how or what to say.
sergei fedorov
TTC since Apr 2010; 1 child; North Pole, Alaska
11903 posts
Aug 5th '09
I'm sure they just don't know what to say. Sorry for your loss.