BROKEN **Official 08 November Mamas**
Astraia NMD
2 kids; Quebec
23817 posts
Nov 4th '08
It's busted, y'all!
The 3rd Official 08 November Mamas!
Original Post:
For all the November Mamas- we shared our pregnancy joys and trials, our labour and delivery stories, and now we can share about our little ones!
Welcome all November Mamas (and occasional visitors when BG messes up and sends everyone here!)
BCF- Burp Cuddle Feed, the November Mom clique, as we say in Canada
Thanks Nevada for the siggy!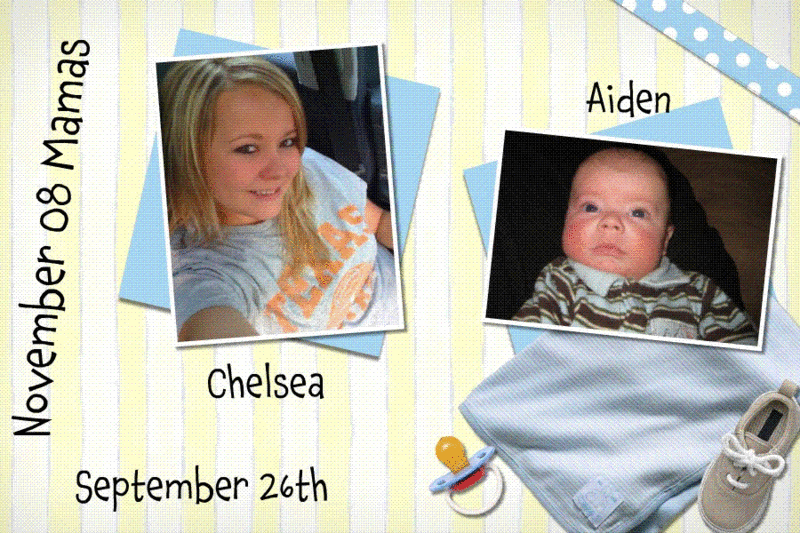 Thanks MamaTee for our siggy! <hugs>
Nov 4th '08
is there any way that you can send the thread to all of the mammas??
Nov 4th '08
Uh-oh. I tried to get here from my topic replies list... and it gave me 404 not found. Hopefully that's not a consistent problem, or Nov. moms are doomed :(
Nov 4th '08
ah ha. Ill have to copy paste my last post.

Everyone can do an announcement to let people know...?
Nov 4th '08
Quoting Chels + Ryan= AIDEN:
Nov 4th '08
Quoting Princess Kandice:
Nov 4th '08
i hope this fixes the problem
Nov 4th '08
maybe this will work now. i guess we are all just to talkative...lol
Nov 4th '08
also, K8, re: last post-
your cousin sounds like a real piece of work. You're going in to have a BABY, not to get a nose job. It's not like she should even be in the place to demand food or money from you, really- any decent person would make do with what you had around, and not even expect any special treatment!
Nov 4th '08
This is so much better..

Hopefully no problems in this thread!