Jul 12th '08
Hello :D I was due May 2nd but had my girl April 25th via c-section. She was 7lbs 13oz and 20 1/2 in.
a few hours old

and 10 weeks
Jul 12th '08
Quoting Mrs Little Skater Kid:
Jul 12th '08
All such cute babies!
Alex has to be at least 10 and a half pounds now. He's getting so chunky.
He holds his head up now and smiles constantly.

Sheldon
17 kids; Clemmons, North Carolina
1549 posts
Jul 12th '08
Quoting [Jenn & Lil' Al]:
Jul 12th '08
hey ladies. :)
I was due May 31, but I had my daughter, Ava Jade, on May 23... 17 hours of labor and 2 hours of pushing! She was 7 lbs, 11 oz and 20 inches long.
a few minutes old.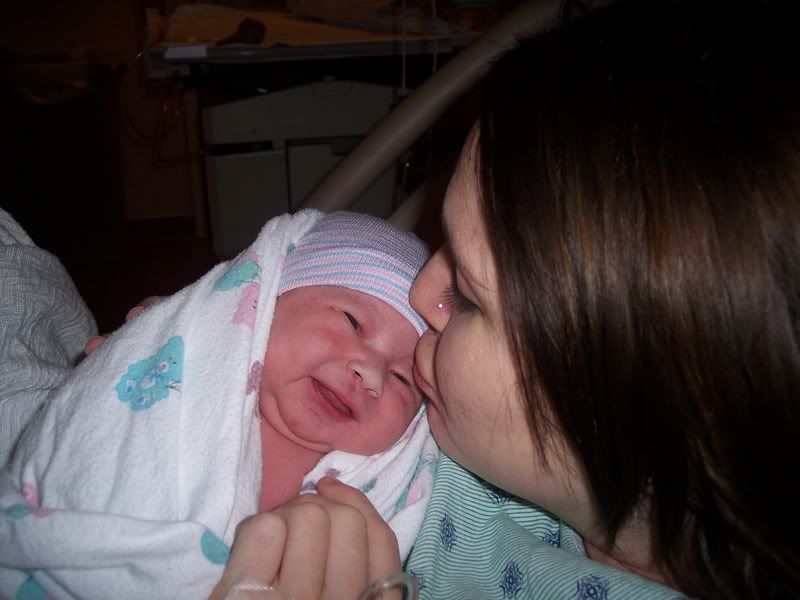 6 weeks old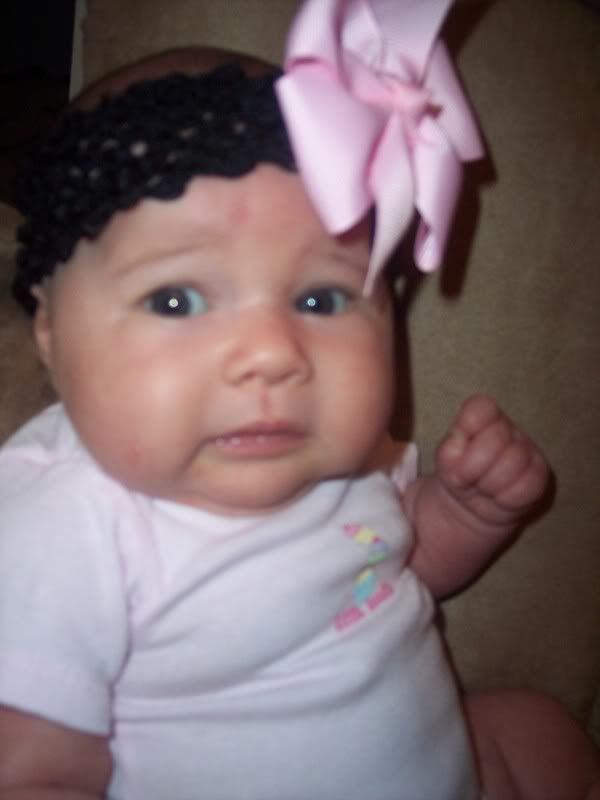 LOVE her!!
and a pic of me and my girl on the 4th of july.

Jul 12th '08
Quoting Fallon aka Mommy:
Jul 12th '08
Grant Ralston "Duce" Raymond Jr. was born June 12 at 9:15am after 12 hrs of labor and 3 hrs pushing. It was a great labor, I had the epi so that helped. My water brok at around 9pm while we were @ the movies seeing the new Adam Sandler movie, we got ab 40 mins into it when I felt the gush and we had to leave...we havnt gotten to finnish it yet haha.
this is my little man at 1 wk old...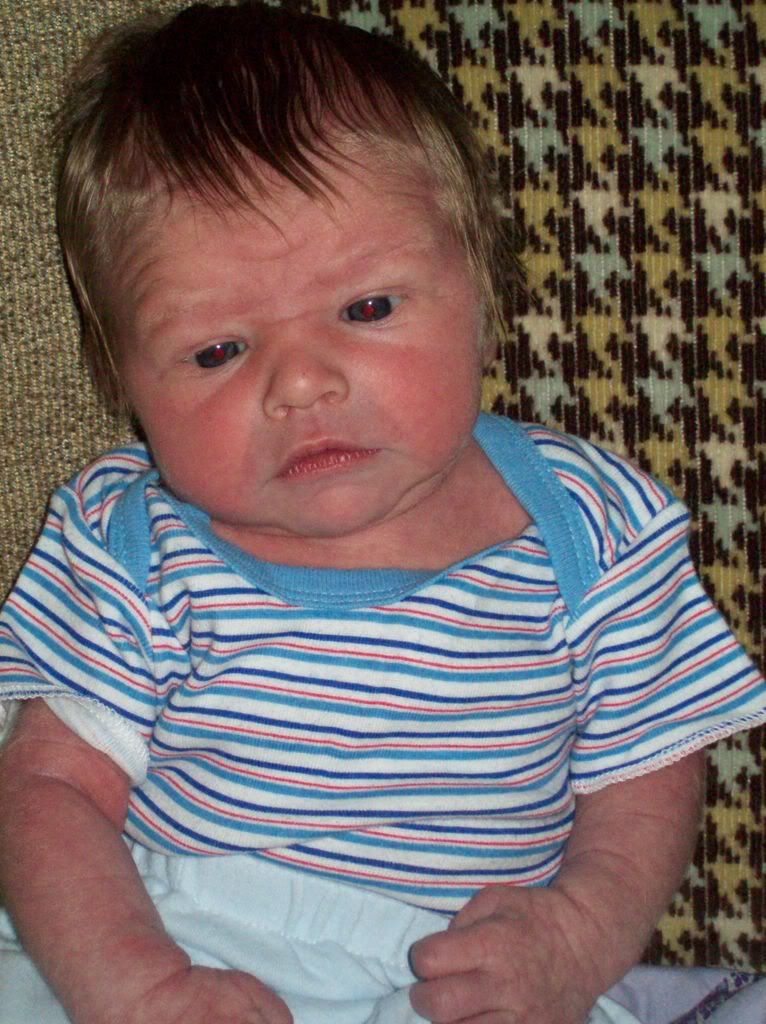 Jul 12th '08
My birthday is May 23 :)
I was hoping he would stay in that day so I could have pizza for my birthday, haha. He waited until the 25th for me.
My water broke at 4 am; a major gush. I was only 1 cm and 50 percent, so labor lasted a long, long time.
user banned
Maine
14450 posts
Jul 12th '08
i'm not sure what he weighs now.... but he's getting so big!
jenn, i got some junk in the trunk too... i'm not really worried about my belly, i just wish the 30 lbs i need to lose wou;dn't reside in my thighs and behind... lol
user banned
Maine
14450 posts
Jul 12th '08
i was supposed to be induced on the 25th, but went into labor the night of the 23rd, and had him by 3:39pm on the 24th... 15 hrs... but it was ALL a blur til he was on my tummy

one more pic... lol

user banned
Maine
14450 posts
Jul 12th '08
Quoting [Jenn & Lil' Al]: