Jul 12th '08
as of 01/04/09...64916 replies,251346 views
Mommas, the thread is full!


The official May/June mommy chat! Join us. The thread moves quickly. Nothing is TMI in here. We're all very different people; you're bound to find someone you can mix with.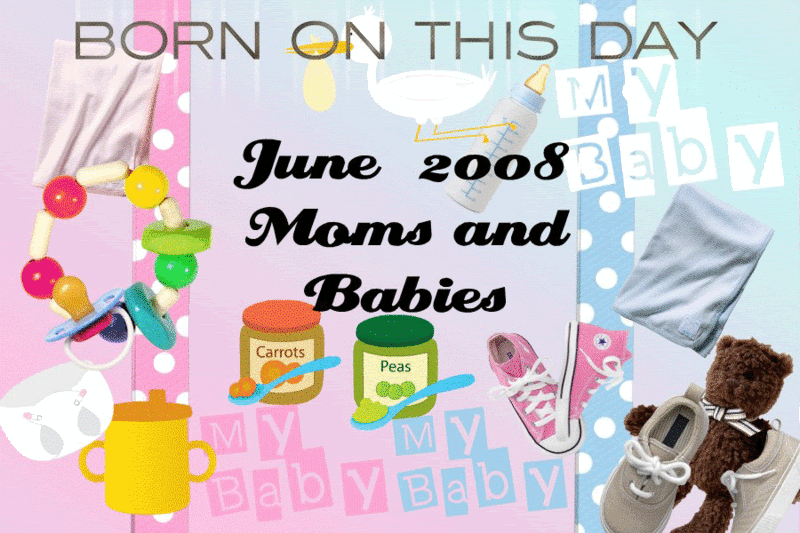 Jeremiah Washington - May 3
Tobias James - May 8
Sydney - May 8
Brennan Lear - May 9
Raymond Jr. - May 9
Bridget Fiona - May 13
Ruari Isabelle - May 18
Isabelle Christine - May 14
Alexander Joshua - May 20
Katelynn Rose - May 20
Alessandra Marie - May 21
Joshua David - May 24
Dylan Bryce - May 22
Brianna Kaylin - May 22
Elijah Anthony - May 25
Alexander Anthony - May 25
Adrian Herrera - May 27
Cameron Jace - May 28
Ella Grace - June 2
Kynleigh Ann Marie - June 4
Sophie Grace - June 5
Carter John - June 7
Aiden Phoenix - June 10
Aubrey Isabella - June 21
Rowan Skye - June 24
Kili Ryanne - June 28
Jul 12th '08
I love the announcement.... mind if I ask where you got it done at?
Jul 12th '08
Quoting IT'S A BOY!!!!!!!!!!!:
Jul 12th '08
Heres my sexy beast :P Shes a good baby but loves her food and I have 3 other babies that r runnin around thAT LOVE HER
Jul 12th '08
She was born May 23 @ 10 am and she weighed 7 pounds even 14 hrs of labor and no pushing I let my body do the work
Jul 12th '08
ILOVE your Birth Announcement!!!!
My baby is way cuter tho :wink: j/k couldn't resist LOL Hes a doll!! :D I like the name too! Anyways, I had Rebecca Lynn (Becca) on June 24th... She is doing good, might have to switch formulas, it makes her gassy, but nothing major. :D I am feeling GREAT and have been since the minute I gave birth LOL
These are my girls... :D
Jul 12th '08
Quoting [Jenn & Lil' Al]:
Jul 12th '08
Quoting Vicky Lynn *Evil b***h*:
Jul 12th '08
UGH!!! I dont think I've lost ANY weight! I'm just feeling SO lazy... then again, I do have a baby to cater to that takes a LOT of work!! Mentally, I feel like I can cry at the drop of a hat the last few days. Physically, I don't feel like my va-jay-jay is totally healed, but I try to make believe it is. Toby is doing well... he's gained over 3 lbs since birth (which is a lot considering his condition)... and he's a great baby (AND a mamas boy!!)
Jenn, as you've already seen, I figured I'd post our announcement as well (which I made all by myself :) )
And some other random photos!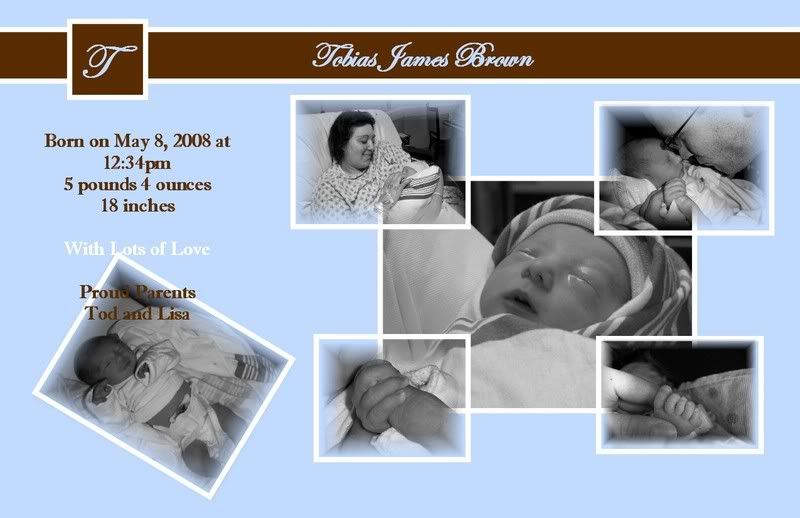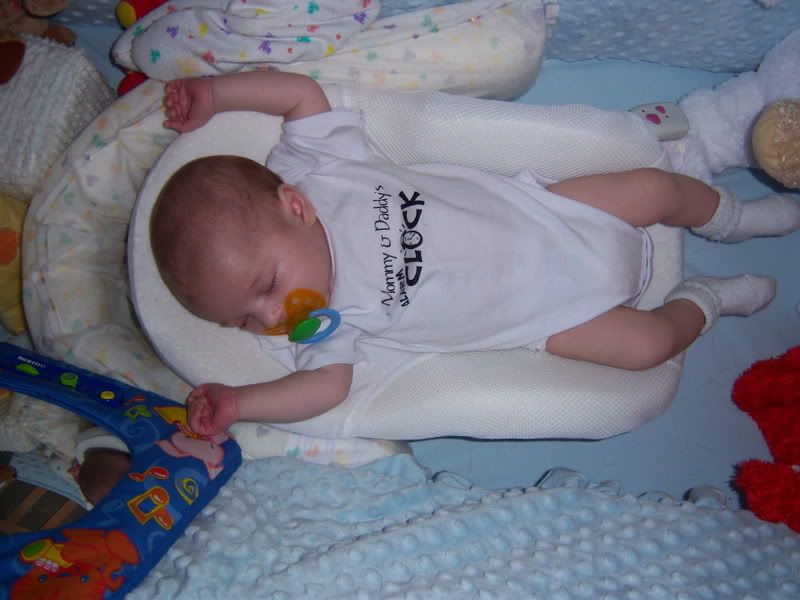 Jul 12th '08
Quoting [Jenn & Lil' Al]:
Jul 12th '08
Hey! Zachary was born May 19th due to a c-section at 4:08 :) Love him Love him Love him!
and here he is now :)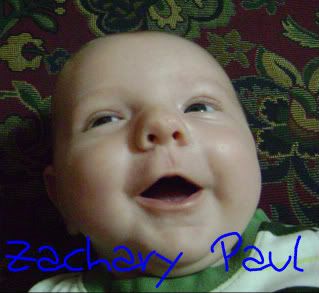 Sheldon
17 kids; Clemmons, North Carolina
1549 posts
Jul 12th '08
My little Eli was born on my birthday May 9th via emercency c-section!! He was a month early, no NICU time, wieghed 4lbs 11oz and now is 9lbs 13oz!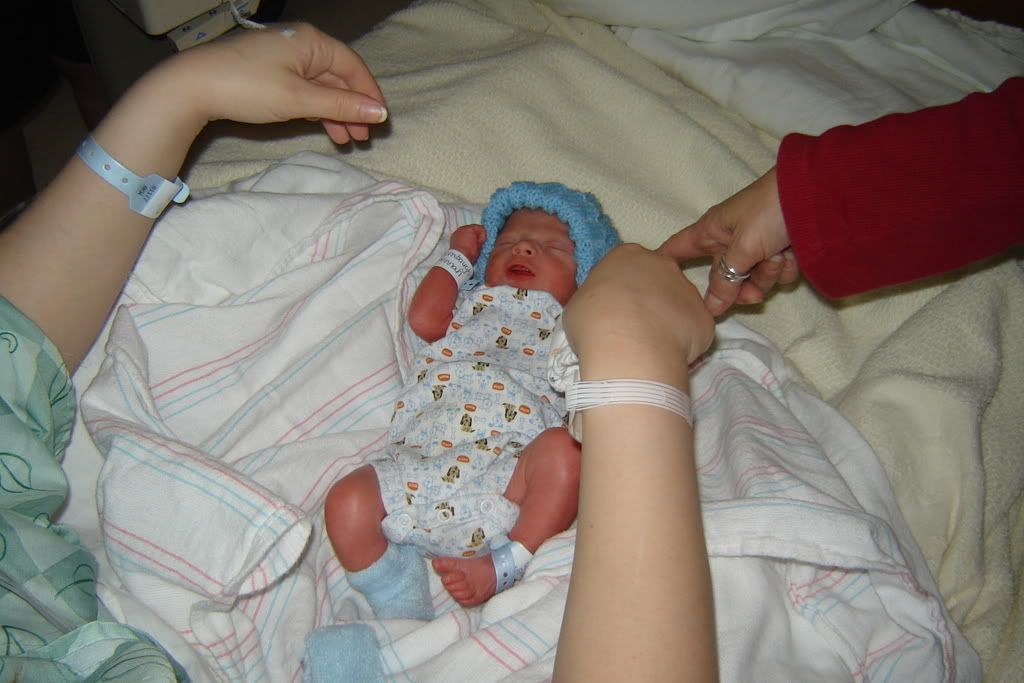 The Day he was born, only about 6 hours old!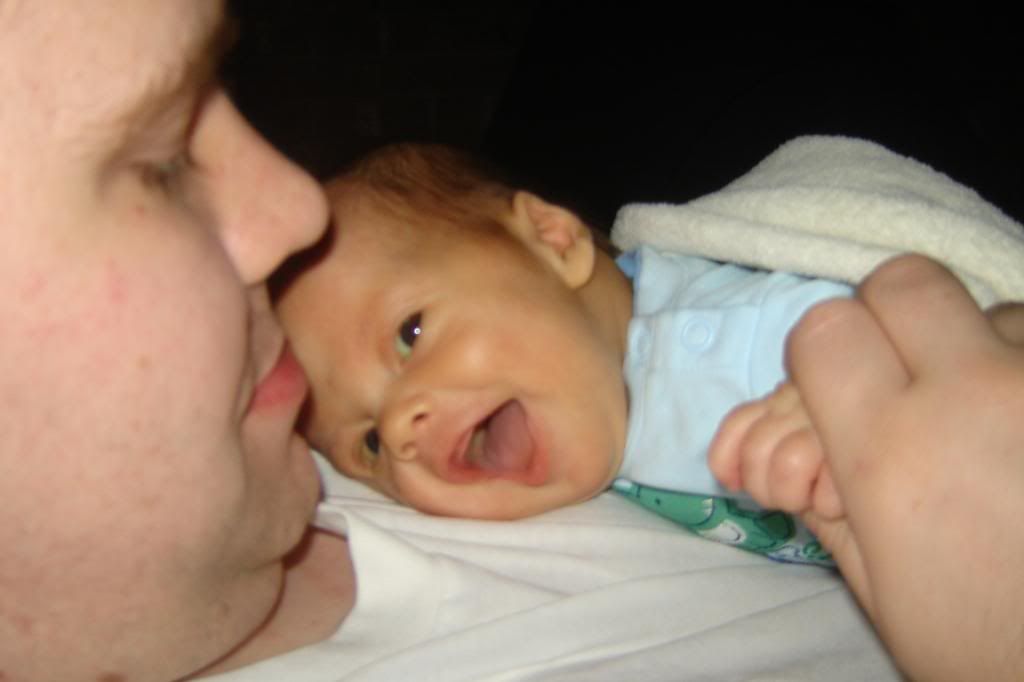 Now at 2 Months old