Mar 6th '08
I'm only 30 weeks! I'm having a really hard time even imagining myself at 38 weeks lol.
Mar 6th '08
Ok ladies my boys are gonna be five months tomorrow so i'm gonna post some pics for you.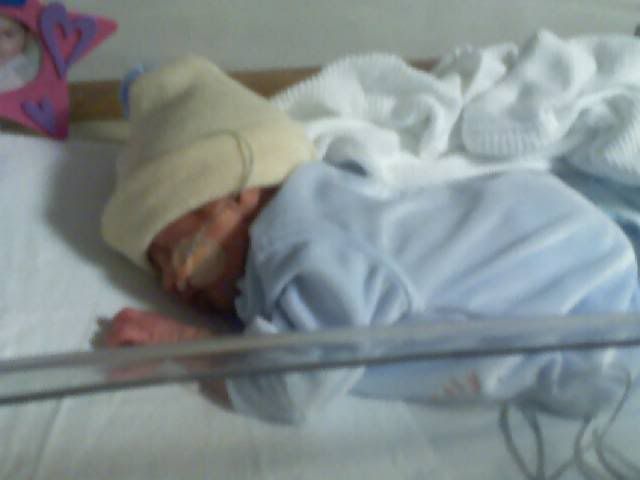 Braydy at one week old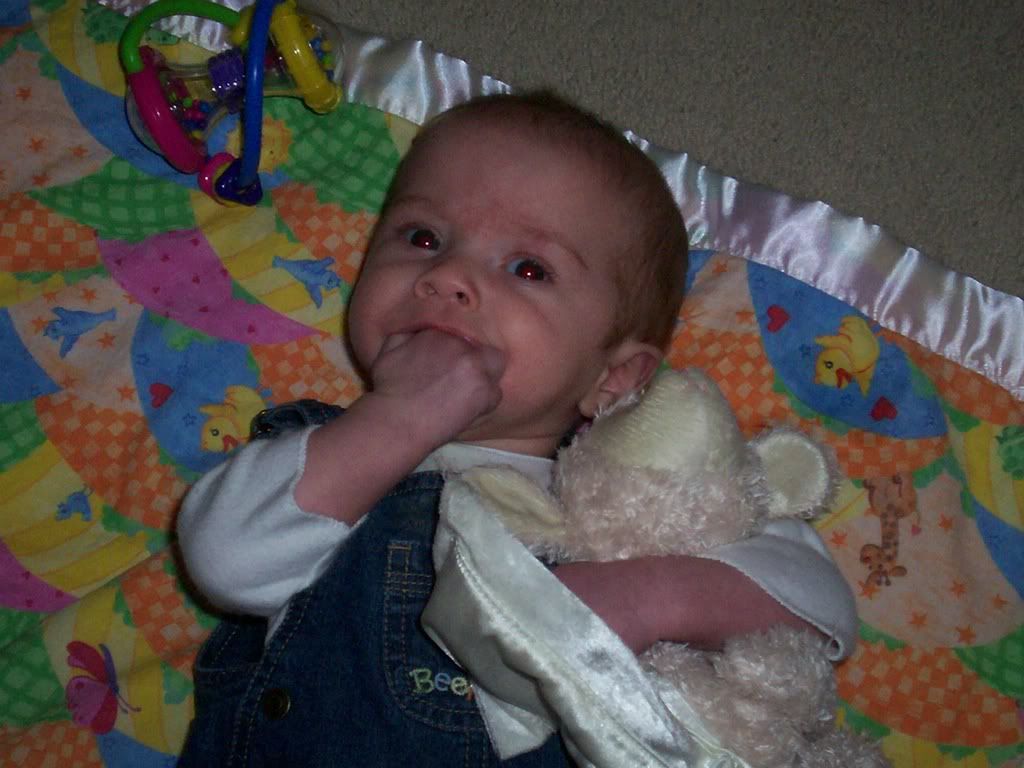 Braydyn at five months

Rylan at one week



Rylan at five months

Ok as for co-bedding yes I am doing it they sleep wonderful. They like to be swaddled still and they aren't rolling all over the place yet so they get to enjoy each others company still. I am still parinoid about the sids thing though so they are sleeping in a crib in my room. I hope to get over that fear soon and get them in there room. Hope all of you are feeling ok and taking it easy.
nellbell78
TTC since Nov 2009; 2 kids; Puyallup, Washington
1815 posts
Mar 6th '08
Mar 7th '08
nellbell-thanks your girls are quite the cutties too. are you glad that your girls are faternal? I love identical twins but i'm really glad mine are faternal so i can tellthem apart. Other people have a really hard time, sometimes even my husband. It's amazing how different their personalities are how they are advancing.

Ok so anyone else get this when you are out "are they twins?" I just look at them and say "no they are three months apart" The look on some peoples faces is priceless.
Mar 7th '08
anyone have twin baby bumps to post? i naad to fix my camera first
Mar 7th '08


me at 30 weeks
Mar 7th '08
Quoting apodacamaria(ODRFAB):
nellbell78
TTC since Nov 2009; 2 kids; Puyallup, Washington
1815 posts
Mar 7th '08
Ok- here's my bump at 32 weeks and then 35 weeks. In the last picture I was measuring 54 weeks:wink:

Please ignore my swollen face, oh the joy of toxemia!