Mar 1st '08
I am also a bit new to this baby gaga stuff but getting the hang of it. I was TTC for almost 2 years when I finally just gave up I didnt think we could ever get pregnant again, we did already have a 3 yr old daughter. In October of 07 I decided to take a test I was still 12 days before my period I just felt different. I took the test and within seconds it was POSTIVE. I went in for an ultrasound all looked great...I was having alot of problems with the pregnancy horrible nausea to the point everything made me sick, VERY tired, and horrible headaches so I went to a different doctor at 20 weeks, they decided to do an ultrasound and tada THERE WAS TWINS!! I was completely shocked, because twins run on neither side of our family...what a blessing! I went back to my normal doctor last week and found out that they are identical girls... we really wanted boy/girl so that we could be done, but we are excited with the girls. My pregnancy is going alot better now headaches have eased, and yet I still havent gained any weight...(all baby), I've had a hell of an appitite. Im excited and scared at the same time thinking how to get everything for not one baby but two now.... but I am due middle July and hope to carry them full term... Best of luck to all multiple mommies....
Mar 1st '08
Quoting Expecting Identical Girls:
Sonya J
3 kids; Haughton, Louisiana
1202 posts
Mar 1st '08
i have 4 year old twins. My belly meausred 48 at 37 wks 6 days. I also gained 53 lbs. Luckilymy dr only made me wait to almost 38 weeks to have our c-section.He said they were good weights and there was no benefit in makingme wait.Good Luck to all the expecting twins mommies!
nellbell78
TTC since Nov 2009; 2 kids; Puyallup, Washington
1815 posts
Mar 2nd '08
Hi! I'm Janelle and I have 2 1/2 month old girls. They were born at 35 weeks on December 15th- Mara Jade was 5 lbs. 14 oz. and Lily Madeline was 6 lbs. I saw some of you girls posting what you were measuring when you delivered... I was measuring 52 weeks! Needless to say I was ready for my girls to be born.
My husband and I were trying to get pregnant for 3 years, I was on Clomid and Femara- it worked really well since I was originally pregnant with triplets and lost one around 11 weeks. I absolutely LOVE being a twin mommy!
Here is my Mara: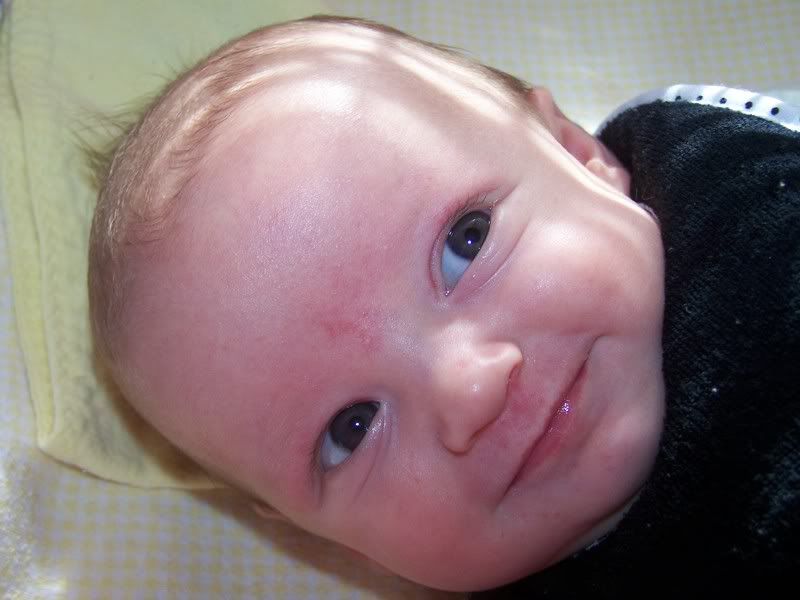 And this is Lily!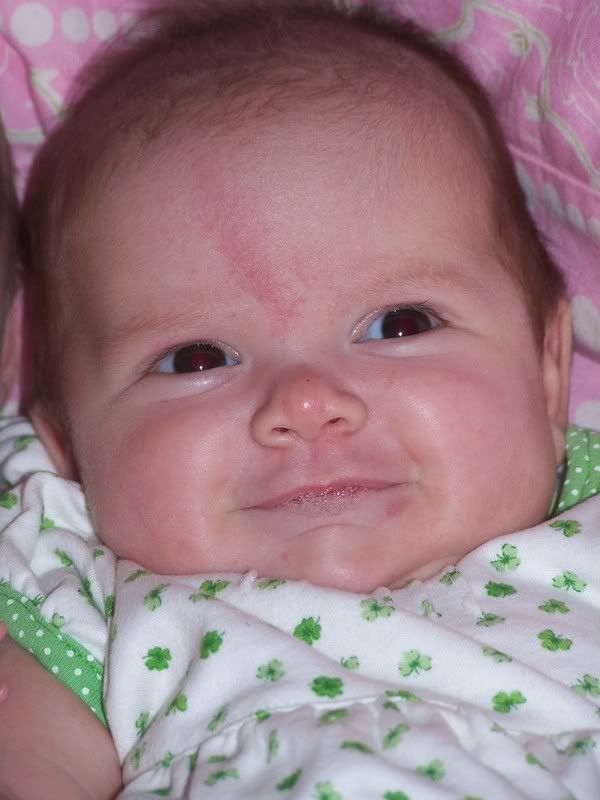 nellbell78
TTC since Nov 2009; 2 kids; Puyallup, Washington
1815 posts
Mar 2nd '08
Wow- I just saw my post- sorry the pics are so big!
Mar 2nd '08
NellBell- Your daughters are GORGEOUS!!! Congratulations to you!!
Expecting Identical Girls- congratulations on the two little girls!! I too was throwing up everyday 7x a week until about 17 weeks! I am so thankful that's over, but now that it's over the pounds are steadily coming :)
tcupp- No this is my first pregnancy so I don't have any other kids to look after. Just two cats :). I worked until 13 weeks than hubby wanted me to quit because my job was stressful, construction guys can be pains in the neck- that's who I worked for. So I haven't worked since.

Ladies I have a question. What were your cervixes measuring through out pregnancy?? I am so scared about preterm labor. Mine has been measuring 3.6 at 20 weeks, and 3.4 at 23 weeks... but now both heads are down, and I am scared that one of the heads is resting on my cervix. I am a major worry wart.
Mar 2nd '08
Quoting dnmwantababy ~ Melissa:
Mar 2nd '08
Quoting dnmwantababy ~ Melissa:
Mar 2nd '08
Yes I do have another child to take care of Keara who is 3, but she is so easy..little miss independant... So its not too bad with the pregnancy.. When she naps I nap and normally she keeps herself busy for housework and stuff to be done... Im super excited to see how twins will change the mix.... When should I start being checked for my cervix... I am 21 weeks and still havent been checked?
Mar 2nd '08
my cervix stayed closed until 35 weeks. i only dialated to three after that. never any more. and i had baby head in my cervix at 26 weeks.
Mar 2nd '08
Quoting Expecting Identical Girls:
jucylucy
3 kids; United Kingdom
168 posts
Mar 3rd '08
CONGRATULATIONS ! twin mummys! hope all goes well! my twins are 3 now,so not babys anymore :cry: butthere very entertaining! enjoy ! and good luck! :D
Mar 3rd '08
I'm due May 12th with fraternal twin girls. I have another ultrasound tomorrow and I can't wait to see them again. I'm going back and forth between being done with this whole pregnancy thing and hoping my girls stay in there as long as possible. The NICU scares me to death. I haven't had my cervix checked yet but will on the 12th at my next appt. Dr. told me anything after 34 weeks and they won't stop labor if it happens and they won't let me go past 38 weeks. At my last ultrasound, one baby was head-down and other was transverse. We'll see what we find out tomorrow. Also May 12th will be my last 2 week appt. It will be weekly after then.