Sep 30th '10
Quoting &hearts Shay &hearts:
Sep 30th '10
I put this in the OP but wanted to run it by everybody for approval!!

I'm not as awesome at these as other people so if anybody else can make one that would be AWESOME!!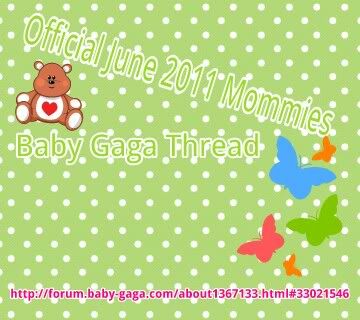 Sep 30th '10
YAY new thread, any luck with getting to make us a thread siggy?
Sep 30th '10
Just saw this new thread! Thanks for starting it! I have a question though. Before I got pregnant, my period was a week early for 2 months. Then I ovulated only 8 days after the first day of my period. Not the usual 14 days after like most girls. Will this affect my due date??? If it does, how do I calculate it? This could make the difference between a may and june due date for me I think. ?? So confused.