When you're done having kids but your other half isn't…

For a very long time, I always told myself I didn't want more than 2 children. I had a lot of reasons for that thinking too… I wanted my kids to have a sibling, I want to go back to work when they're school aged and not have to pay for childcare because ONE of them is still at home, I like smaller cars and want a Mustang at some point, I have enough room in this house for 2, vacations are cheaper for 2 than it is for 3 or more, bills are cheaper, and it's a nice, even number.




Ok, so only some of those are serious.

Anyways, I wanted 2 kids. I was the oldest of two, there was no 'middle child' thing to worry about between me and my brother, we lived a comfortable lifestyle.

When I got pregnant with Rayne, that was baby number 1...and at the time, I was thinking, one and done! And then...I got pregnant with Chloe, and there was this overwhelming sense of relief… I was done, this was it. This was my last go-round at this, I was done.




Then, when we found out the gender… I still wanted to be done, the gender didn't matter at all. Mike… he wanted a boy too. All of a sudden… we weren't done anymore. And this feeling of dread washed over me. I was ready to be done… I wanted to save for a tummy tuck at some point, but I refuse to do it until I'm finished with kids because… what's the point of repairing the damage from my C-Sections if I'm just going to have another C-Section, you know?

As each month went by, I bottled it up… I wanted to be DONE. My body was going through hell this time… from placenta previa to pinched spinal nerves to blackouts and dizzy spells and constant vomiting… I was in hell this time. I couldn't sleep, barely ate. And he wanted to do this all over again?




More and more dread being bottled up. I wanted to get my tubes tied and never worry about hormonal birth control again… Now I had to use the pill again.

Then, Chloe was born.

The first week was hell, I was in pain, I was tired, I was taking care of a newborn and a toddler… Mike lost his job in week 2, although he did find a new, better job less than a week later… Stress piled up like a trash heap. And he wanted more at some point?

Like this, but less humorous...



Then… she got sick. And so did Rayne. Both my girls got RSV, and it got pretty bad in Chloe.
Suddenly, the stress didn't matter. All that mattered was making it all better for them. Rayne could have cold meds, but Chloe had to suffer through it and deal with it. She took it like a trooper. But, it made me realize… I didn't initially want her either… When I had first gotten pregnant with Rayne and had her, I decided that SHE was enough, that one was a perfect number, better for vacations and better for all the same reasons that I say now I only want 2.
Now, both of my girls are my world. I can't imagine life without them.




So, if later in life, we talk… and he wants another one…I'm way more open to it than I was… say… a month ago. Because things change, and as kids get older, it gets a bit easier and the idea of a new baby isn't as daunting as it was before.

So do I want another child right now?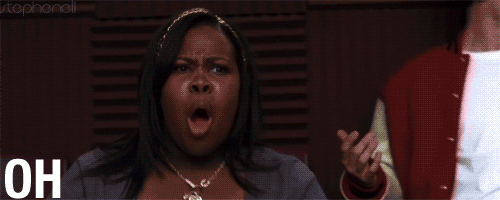 Hell to the no.

But, I am open to future negotiations. And I'll leave it at that.


Have you ever doubted how many kids you wanted? When did you decide you were done?