17 weeks 4 days belly.....
user banned
Jan 8th '10
here I am at 17 weeks 4 days. I just took the picture..
my ultrasound is on the 22nd, adn I will be just over 19 weeks. Im so excited! aaaaahhh.... anyway, can i see your 17 week belly pictures? Everyone keeps telling me i am pregnant with twins or am farther along, but Im neither of those, and i want to see tummy's to compare too... thanks!!!!!!!!!


Jan 8th '10
Awww, i miss being pregnant. Cute baby bump. It does look big for being 17 weeks. But it is soooo cute.
Jan 8th '10
My belly is big for 17 weeks too. Let me find the post I made about it this morning. Gimme a second.
Jan 8th '10
Everyone is different.. You look beautiful!
Jan 8th '10
You do look good! Healthy baby thats all!
Jan 8th '10
I don't know how to put pics on here and don't feel like trying, but really you don't look like out of the norm. There are certain points in our pregnancies where we just POP, and the growth slows for a little, then we wake up one day and we've popped again. You can check out my pics and see that I was big early but my big was also a lot rounder than yours. It's obvious your going to have one of those cute basketball bellies, while I'm going to be carrying a frigging beach ball!!!
You look beautiful, and the one thing you want to do is tune out people's comments about your pregnancy. When people see pregnant bellies they know everything. They'll tell you somethng looks wrong because your carrying different than they did, or they'll tell you they know what your having by how big you are and how you carry. And of course there is the twin comment!!! Ugghhh! People don't realize how insulting they really are.
user banned
4 kids; Mueang Phuket, Thailand
30487 posts
Jan 8th '10
Quoting Stephanie and Calvin:
Jan 8th '10
i dont have a good 17 week picture, but heres 19 weeks.
DELETED
here's me at 29 weeks:
DELETED
the day i delivered!
DELETED
my little man was 9lbs. 7 oz
user banned
4 kids; Mueang Phuket, Thailand
30487 posts
Jan 8th '10
Quoting [.Cayden's.Mommy.]{BOSM}:
Jan 8th '10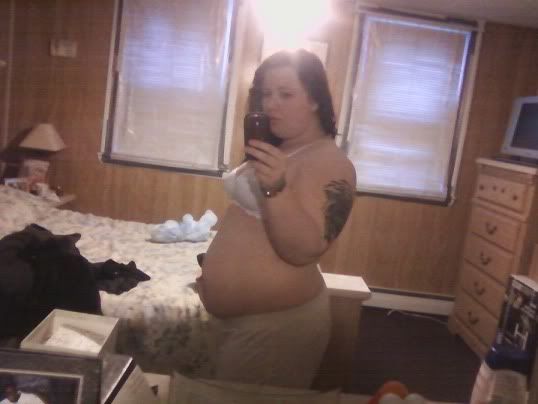 Jan 8th '10
Quoting [.Cayden's.Mommy.]{BOSM}:
Jan 8th '10
Quoting Stephanie and Calvin: