Dec 20th '09
here's some new pics of me at 32wks. preggo ... i know ladies im quite small:( but its progress:)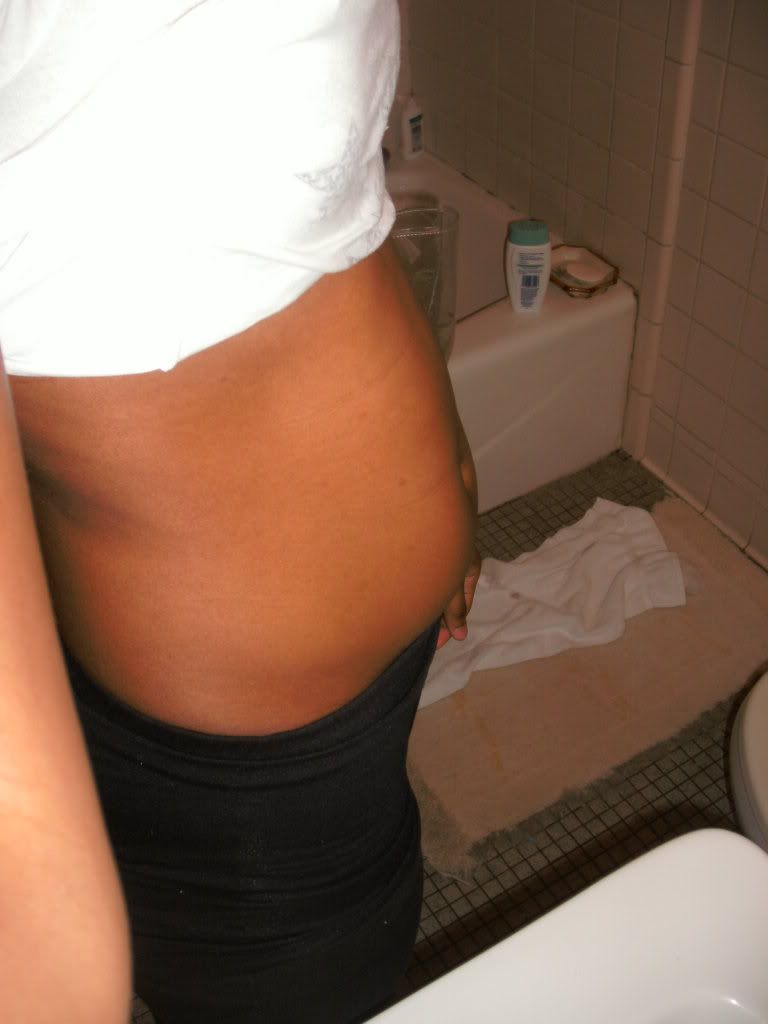 i know im tiny ... i really just look fat tell you the truth:( maybe around 9 months i'll get my pregnant belly....
Dec 20th '09
aww, you're right, your bump is tiny!
Dec 20th '09
how cute! i wish i was that small the whole time! but you prolly feel left out of feeling pregnant...if that makes sense. but just know that after you have her you won't have to worry about getting back to your normal size! ha
how much weight have you gained?
mommytoi
1 child; North Carolina
156 posts
Dec 20th '09
well your belly is still adorable!
you'll probably get bigger closer to your due date. and even if you don't, at least you'll get your pre-pregnancy body back fast!
Dec 20th '09
i was tiny just like you! cute belly though
Dec 20th '09
Quoting ....: Mommy To Be....::
Jessica & Kaleb
TTC since Nov 2015; 1 child; 3 angel babies; Massachusetts
5879 posts
Dec 20th '09
i wish i looked like that pre-pregnancy
as long as u and ur baby are healty who cares, and at least u wont be left wit stretches and a pp belly.....
Dec 20th '09
i know, but sometimes i wish it was bigger ... i barely look pregnant i just look FAT ... sometimes im like gosh why wasnt i blessed with the big belly , people tell me wow you're sooo slim and tiny are you sure you're 32 weeks pregnant:( being small isnt fun .... people always tell me i dont look pregnant, but so far i've gained 8 pounds ....


hey ladies, when i lay down , my belly is really soft , should i be concerned?
Dec 20th '09
Don't worry, I was very small too. You look great.
Paris21
1 child; San Antonio, TX, United States
4059 posts
Dec 20th '09
Quoting ....: Mommy To Be....::
Dec 20th '09
Quoting Amaya's Mommy{32wks}:
Dec 20th '09
I'm sorta there with you, people in the Feb. thread kind of made me feel bad about being small at 30 weeks, I'm a lil bigger than you though...:wink:

Paris21
1 child; San Antonio, TX, United States
4059 posts
Dec 20th '09
Quoting ....: Mommy To Be....::