Jun 2nd '09
Mine didnt start on my stretch marks though - which is really weird.... my stretch marks got itchy after i gave birth & i only have a few on my "muffins" :D lol
Jun 2nd '09
Quoting DevilPupMama *BCF*HJM*:
user banned
2 kids; Fiji
10927 posts
Jun 2nd '09
awe you poor thing! i hope you get better soon. severely pregnant and pupps
Jun 2nd '09
*hugs* oh hunni!!! I'm sooooo sorry you're all covered in this!! Hope you lil man is here SOON and you can stop itching!!!! *hugs*
Oct 20th '09
ahhhhhhhh
I am covered in puppps. I have been misdiagnosed with Cholestasis as well. I am changing doctors becuase of this!
I am 36 weeks now.
I have this rash all over my legs, arms, stomach. I am miserable. oatmeal baths are a joke. Steroid cream hasnt worked. I want to rip my skin off :( Im so miserable
Nov 6th '09
Just wanted to update!!
My hands/arms are still slightly broken out with the rash but it is gone from my legs back tummy.... The cure: IS DANDELION ROOT TEA AND DANDELION ROOT PILLS AND GRANPA PINE TAR SOAP!!!!!!!
Oct 19th '10
Im 19 and 35 weeks pregnant with my first. [a little boy.]
My puppps started as a spotted rash on my left shoulder around 20 weeks or so. While it didn't itch so much it was still unsightly so I asked my doctor and he looked at me like I was crazy! He said he had no clue what it was. Around 29 weeks the rash had slowly started to spread to the left side of my neck and chin area as well as my stretchmarks turning a violent purple red and itching like crazy..My fiancee began to panic because I would scratch until I bled moaning and crieing in pain. I literally want to rip my own skin off! The only thing that helped was a cool bath but once I was finished it would start up again! Fed up I asked my doctor once again..I was embarrassed because a great deal of itching was so near my vaginal area. So I kept quiet hoping maybe it would just go away. He said it was indeed PUPPs. I asked him if there was ANYTHING I could do and he LAUGHED and said no! I was never told of any type of cream that could provide re leaf.. I am now 35 weeks pregnant and the rash has spread to my upper arms legs feet and across my shoulders....I am so miserable..I actually fear my next flareup..lotions make it worse..so really the only thing I can do is take benadril and cry myself to sleep.
took this with my fiancee, you can see it all along my neck and chin. I will post more of my tummy and shoulders/legs/arms when I get the time.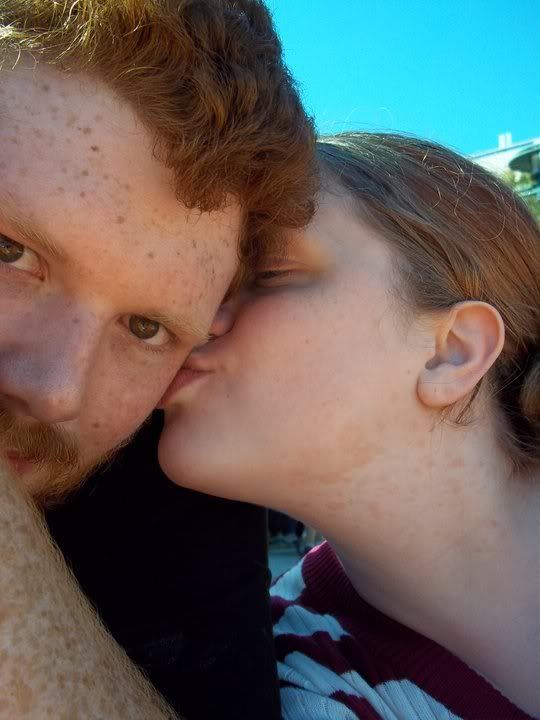 Mar 23rd '12
my daughter has this horrible rash, her due date is near but the pain is toooooooooooooo much, if only the doctors knew what the pain felt, they should induce labor she crys all day, the baths dont help at all. Help someone...