May 25th '09
*NOTE ALL PICTURES TAKEN OFF GOOGLE IMAGES!*
sorry for the caps =]
now i have a question at my ultrasound i was told i was only 10 weeks and the ultrasound of a 10 week baby looks nothing like mine!

this is a 13 week ultrasound and i think mine looks more like this one! =[


i could see both legs perfectly and in most 10 week ones you could barley see the legs =/
maybe im just crazy, but i think their about 3 weeks off (my LMP would make them about 2-2 1/2) but i swear my baby dont look like a 10 week "baby" and i look like im about 16-17 weeks pregnant! =[
May 25th '09
Honestly, the ultrasounds that early are usually pretty accurate. They measure some key spots and come up with an EDD. Do you have apic of your u/s?
May 25th '09
do you have a pic of yours??

this is mine at 10wks and 4days he most def still looked like an alien lol
Bop ✿
3 kids; Alabama
22520 posts
May 25th '09
yeah my 10 week ultrasound looked nothing like that! here is my baby boy 10w1d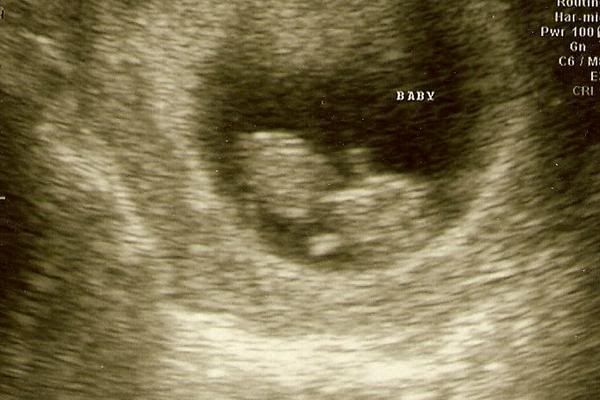 May 25th '09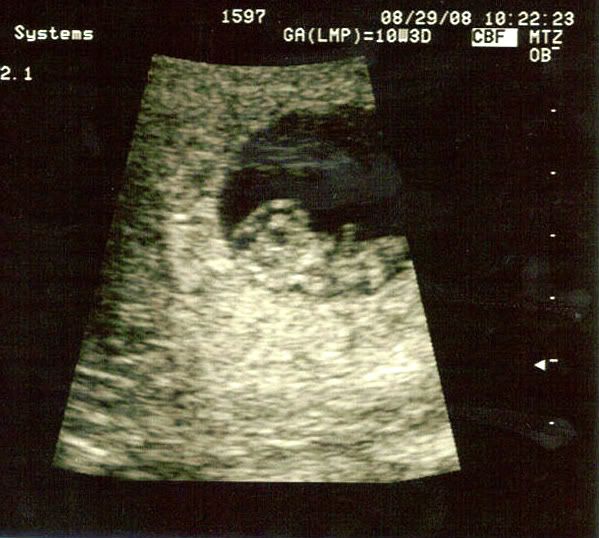 This in my son at 10w 3d.
I think he looks like a little person.
May 25th '09
i dont have a pic of mine because my scanner is not hooked up and i have no clue how to do that, and my mom will take days on doing it so im not bothering.. but i swear my baby has feet and everything the dr was even like "it looks like you may have another girl im not 100% because it is to early but i wouldn't keep my hopes up for a boy!"
BTW waiting for Damien -they say mine was at 10 weeks 4 days my baby was standing doing flips .. exc so we could see both legs exc..
user banned
Due April 6; TTC since Nov 2010; 1 child; New Vegas, NV, United States
4194 posts
May 25th '09
May 25th '09
Quoting Waiting for Damien: