beandis
34 kids; sparta, wi, United States
6997 posts
Jun 22nd '09
everytime i see her she just makes me smile. she is absolutely beautiful...
love the karate pics! i want to learn karate but just don't have the balls to do it.
no updates on my monster other than hes been miserable - perhaps a virus i'm not sure what the deal is...i'm just happ his heat rash is gone.
Jun 22nd '09
GO JASMINE!!
She's sooooo big!
Jun 25th '09
Just thought I'd share some cute graphics for your page, if you wanna snag em!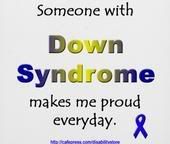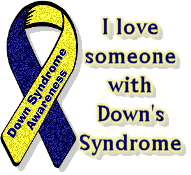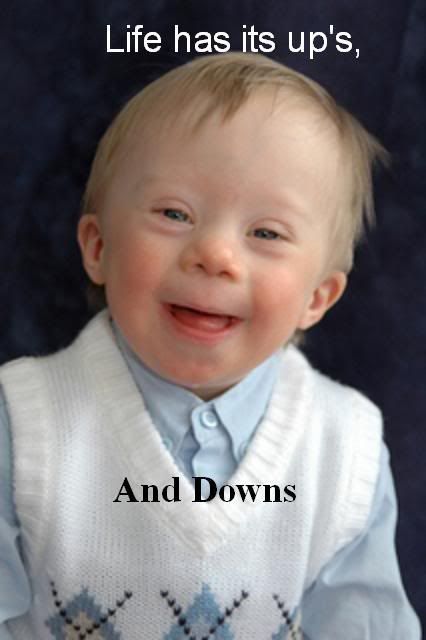 Jun 25th '09
I like this one:


Last time I took Spencer to the doctor, there was a rude nurse talking to us. She was telling me that they rountinely will check his thyroid, due to the DISEASE he has. I had to bite my tongue!
Jun 25th '09
Quoting migoto megami ren'ai:
Jun 25th '09
Ya know, you try to pass on info and people act like YOU are the dumb one....:roll: Bad day!:(
Jul 1st '09
Hey Momma's.

I have a few questions.

Do any of your kiddos have a noise sensory issue? Like doloud and sudden noises bother them?

The reason I ask, is on occasion, not all the time, Kelly has a bit of an issue. And I am wondering if I should skip taking Kelly to the whole firworks thing because of it. I really wanted to take her this year because I didn't last year. Plus she loves lights and music (our fireworks are sync'd with the radio) and if it weren't for my concerns on the noise factor, I think she would really get a kick out of them.

Or I am wondering if I should just suck it up and skip on them one more year.


What do you ladies think?
beandis
34 kids; sparta, wi, United States
6997 posts
Jul 1st '09
i don't know. when i was younger like 5 or 6 and we'd all go to the fireworks, my 3 year old brother had issues with the noises as well. bop loved themt his year.
not sure if thats a ds thing in particular or a random preference thing. i'm sorry i 'm just no good.
Jul 24th '09
Holy crap ladies! Today is Jasmine's first day of HIGHSCHOOL!! :shock:
These are the pics I just took of her and Nicaya's first day back at school... Nicaya is in 2nd grade!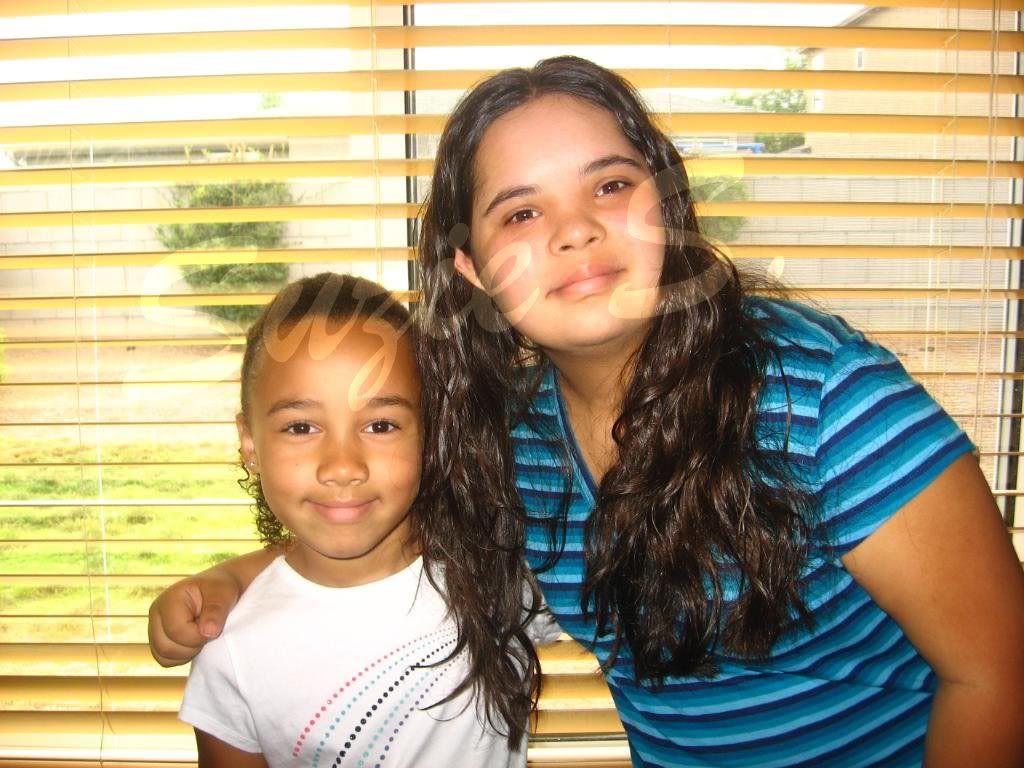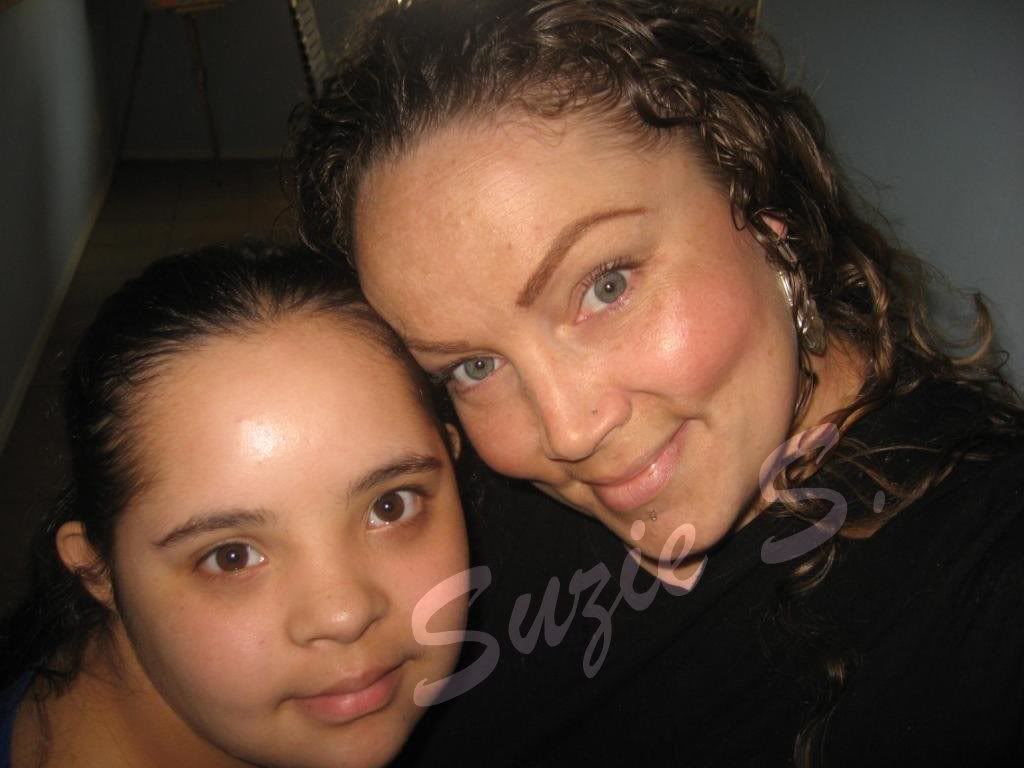 Aug 3rd '09
hi my little girl has downs she is 26 months old and she is wonderful when i was pregnant with her at 20 wks i went into premature labor and i was sent to a big hospital and there they did a 3-d ultrasound, that when i found out my baby had downs they told me her nuchal fold was thick, and they ask me if i wanted to termate my pregnancy and i jsut thought how could they ask me that my husband an i had tried so long to get pregnant and we finally did and now this lady is asking me this and of course i didnt do ti i didnt know anything about it but i didnt care i thought to myself i love this lil girl and no matter i an going to love and this just makes me love her more, when she was born she had no health problems just couldnt keep her body temp up, an she is now 16 months and still healthy as can be and the doctors told me when i was pregnant that she would have many health problems an she wont talk , walk or cut teeth and she isnt walking yet but she does had 3 teeth and she says momma dadda nanna dog bubby bottle and a few other things. so for typing so much just felt like telling everyone, and i also have a few questions when did u guys
Aug 3rd '09
sorry about that but when did ur guys babies start walking and is it hard for u to get them to eat.
Aug 3rd '09
an she is 16 months not 26 months so sorry trying to hurry and type so i can get in the bed