May 5th '09
i know. bop now pulls to stand all the time, near the couch, in his crib. there was a time i was excited for this...now i'm thinking, its happening a little too fast
May 5th '09
We have been working with Kelly on baby sign since she was about 6 weeks old. (basically since she came home from the hospital). She finally got milk hmmmm, maybe it was around 13 months, I think. And she had been stuck with just that one for the longest time.
Then we got her the Baby Einstein Baby sign video and our teacher gave us a copy of Signing Time with Alex and Leah. And oh boy! The explosion.....
Here's her word bank of signs. I will put them in order.
Milk
Daddy
More
Ball
Love
Eat
Mommy
And now we almost have "want" and "play" down pat.
Here is a video of her watching her daddy practice his guitar.
http://www.youtube.com/watch?v=3LgQ5fyx0vw
May 15th '09
Guess what you guys!! I am putting Nicaya in a martial arts class, cuz she's been having lots of behavioral issues at school....:roll:
Anyways, they have a class twice a week for people with Developmental Disabilities! It's a self defense class! I'm putting Jasmine's ass right in there, lol.... I showed her a clip of the stuff they do today, and she was NOT happy! She said, "I don't want to do it. I don't want to fight, I don't like to hurt people!"
Then when she found out that Nicaya was going to take it, she said she would try it.... I told her "Thank you! I'm really proud of you that are at least going to try it!"
She said to me, "Eh, no big.."
LMAO! I'm soooo excited! It's 60.00 a month for 2 classes a week. Totally worth it!:D
May 15th '09
Quoting Suzie DAS(DSMC)GDS(BAMF):
May 27th '09
Whats up girls?
Any updates?
May 27th '09
Quoting [Aly][GDS]Listerfiend:
May 27th '09
yay kelly!
update - bop has his first ear infection...it has not been a joyful month in my house thats for sure...he's on meds for it and seems to be getting a little better...
also - good update - he's starting to hold his own bottle! yay!
May 27th '09
Kellyyyyyyyyyyy........... :D woot woot!!

Jasmine just graduated 8th grade!:)

She will be a freshman in 2 months!:shock:
Jun 1st '09
just thought I'd share, lol..
Jun 2nd '09
ahh suzie - no exemption from the terrible teens! i'm glad she decided to stay. i think i did the same thing with my brother when we were young. we ended up packing a kiddie suitcase and walked down the street to the corner - when we were too scared to cross it, we went back home- our parents didn't even know we left.
Jun 22nd '09
Hey mamas! Well, Jasmine finally started karate and I have to say, she really really likes it!:D
Just thought I'd share some pics....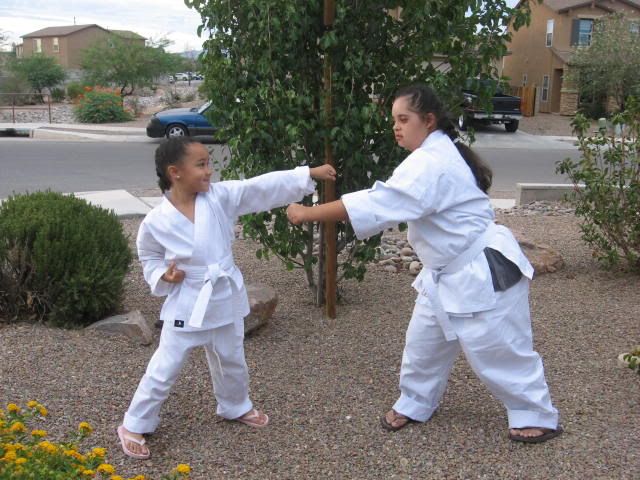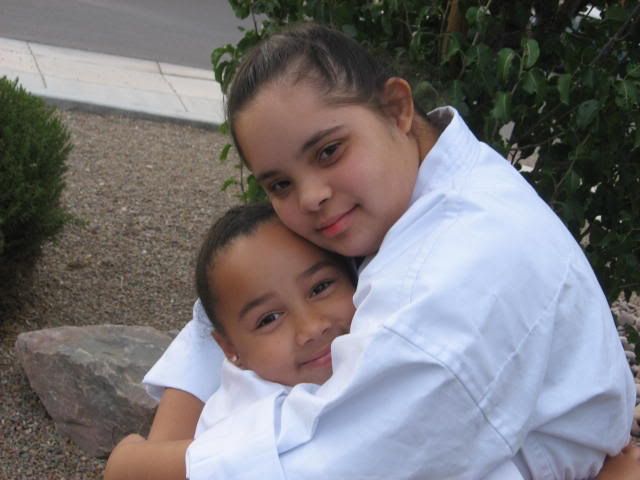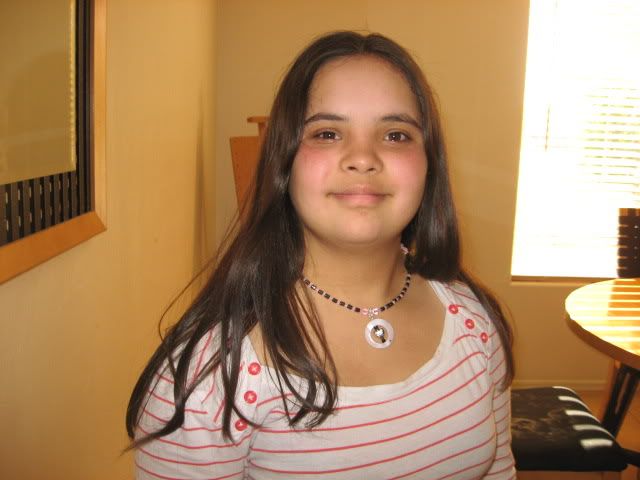 How's everyone else's little monsters doing?