Mar 1st '09
Quoting ~Kim~ aka timba43:
Mar 1st '09
Quoting ~Kim~ aka timba43:
Mar 2nd '09
Ok here are my lame-o pics. The book pic is a great illustration to those of you who have the option of working in RAW format- how much control you have over exposure if in editing. This was my first real time working with RAW too. And I was trying to figure out the lens I was working with. I actually got better shots working in FULL manual- meaning I focused by hand- no auto focusing- I shut it off. I am still trying to figure out the stupid flash too. ARGH I am going to keep working on this, this week though- so when I take better ones (and I will)- I will come back and replace these. I'll link back to the ones I edit. Whew I am chatty. I'll try to get my specs up too- this RAW format isa pain to work with so I am getting burnt out tonight. Most of these were shot in ISO 100 (altho I did some in 400), f/5.6 and shutter...bahh I need to look.
These are RAW images SOOC- no edit.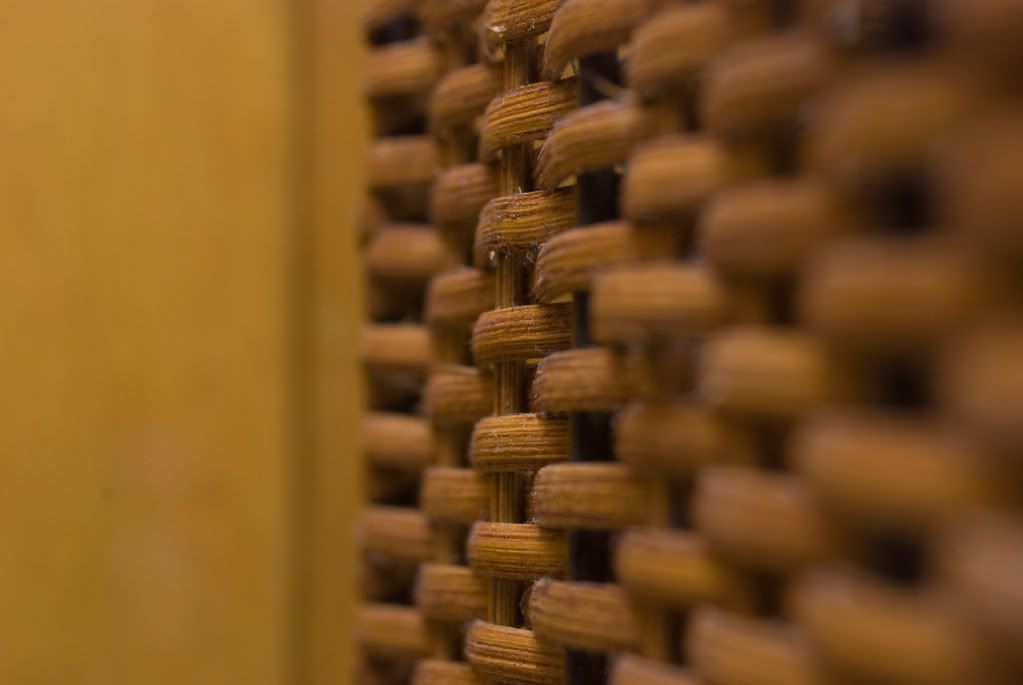 A very underexposed shot of my encyclopedias. BUT it was the only shot that focused exactly how I wanted it to. I need to work more on this!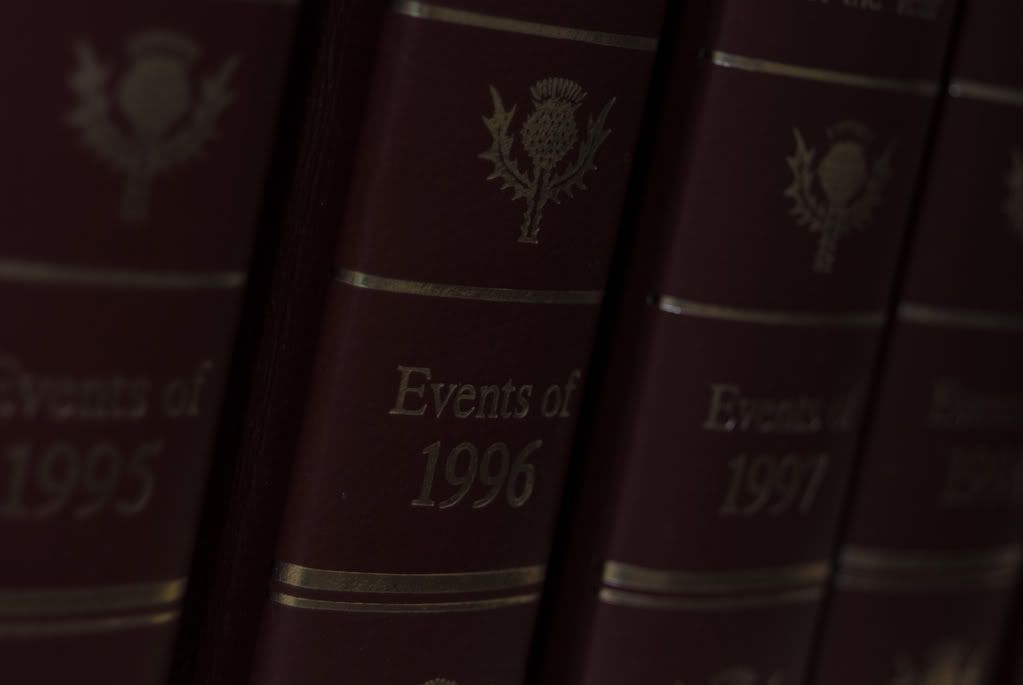 MY edited pic was the encyclodia shot. I fixed the exposure and played with vibrance and saturation and added some black.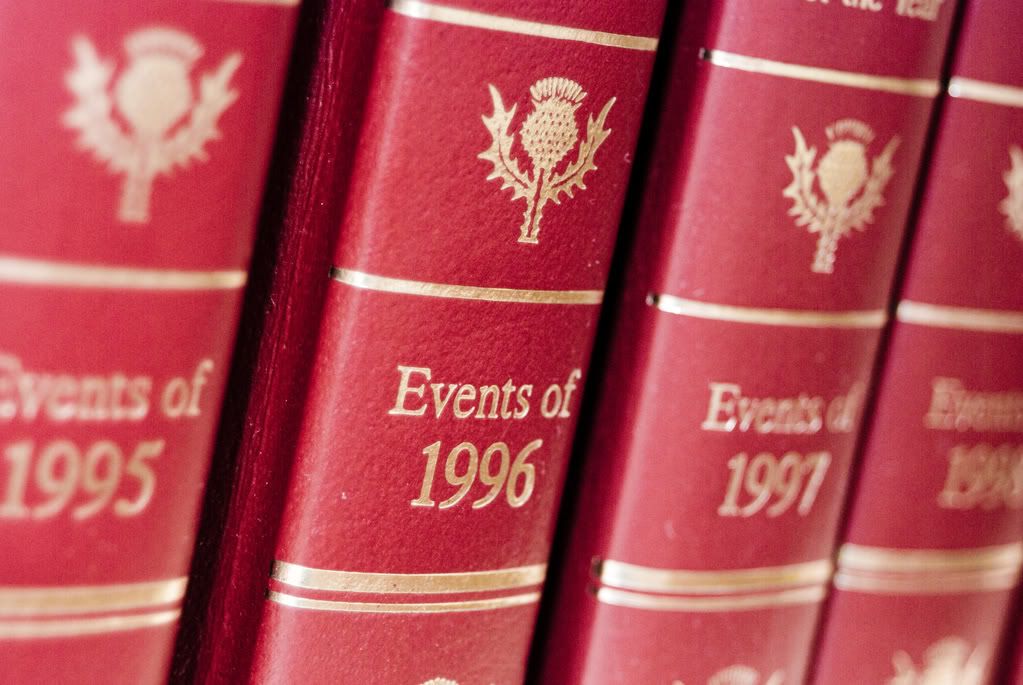 Mar 2nd '09
Here is my edited pic
Before edit (in my original post)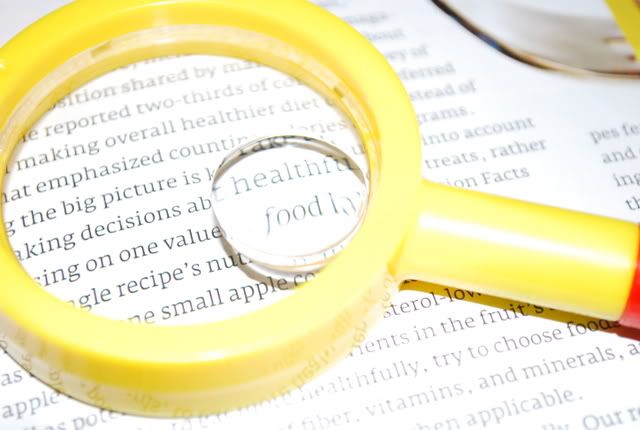 After