May 23rd '09
Milo in a fitted made by me:)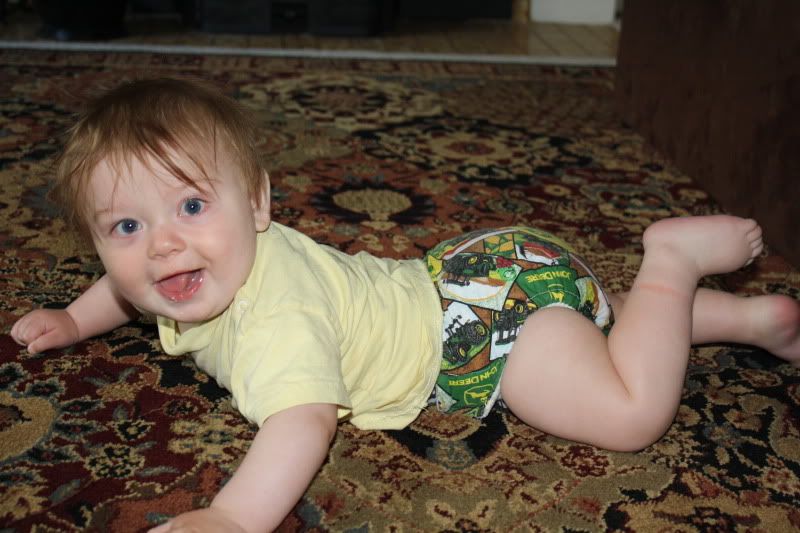 May 28th '09
Quoting missing_my_soldier:
May 28th '09
Quoting ❀BeanSprouts Mama:
*Mellow*
3 kids; York, Pennsylvania
17689 posts
May 28th '09
Jun 18th '09
Milo in a made by me fitted

Jun 18th '09
Quoting Punkerella-nips of steel!:
Jul 1st '09
Riley sporting his Gen-Y cover: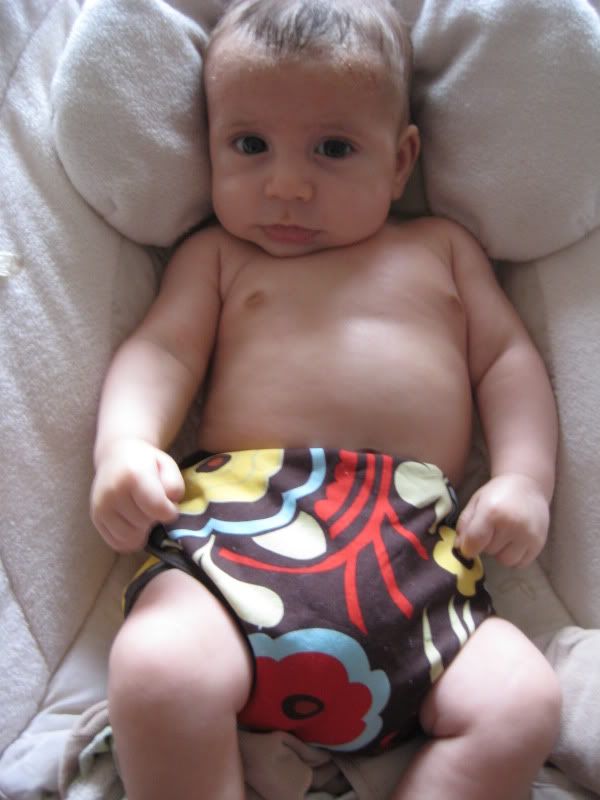 *Mellow*
3 kids; York, Pennsylvania
17689 posts
Aug 16th '09
just a friendly bump for those interested in Cloth Diapering!!!!!!!

:D :D :D :D :D :D :D :D :D :D :D
Aug 22nd '09
Updated 8/25/10 10:35 AM CDT 8)
Here's my stash thus far
3 toddler prefolds
1 thirsties cover
15 infant prefolds
3 duo wraps size one
8 Goodmama fitted diapers
3 Goodmama The ONE AI2
1 WAHM fitted diaper
3 Wahmie with hooks
2 Blueberry
13 Rumparooz
2 made by a BG member
Shortly I will be adding 3 covers, 2 AI2s, 1 pocket and 3 fitteds made by Squishy Butt :) I can't wait to be squished.
Rumps are by far my favorite pocket diaper as well as my husbands
With our newest addition I have found a love for fitted diapers. My husband still prefers pockets so we will use both in this house depending on who is diapering :)
I have also used
OS Fuzzi Bunz
Swaddlebees
premium prefolds
swaddlebee ABC wrap
Bumkins cover
BumGenius snap converted pocket diapers.
I've been CDing for over a year now. I love them, and the cute patterns.
I have used both Charlies and Country Save...like them both. I just started using Rockin Green and am quite happy with this as well
My wash routine on a front loader is
cold rinse and spin
run a rinse cycle again just long enough for the water to fill and "spin" a few times then empty the water without spinning so the diapers are good and wet
hot wash with half the amount of recommended detergent with an extra rinse.
cold wash with prewash and extra rinse no detergent
Sometimes I run an extra cycle of rinses
dry on extra low heat for 80 minutes.
About once a week I add baking soda and vinegar to my wash cycle to avoid the stinks.
Have any questions....just ask!
Sep 5th '09
very informative. I have so much to learn!
Sep 13th '09
My name is Kimberly, I've been cding my second son since he was 7 months old, now i wish I'd started with my first son. oh well, some learn late.
My Stash:
24 factory seconds premium prefolds 4X8X4
3 thirsties duo wraps
10 Kushies ultra AIO (don't use these!!!) they were a gift
18 coolababy pockets (love these)
6 gerber pull on covers (for emergency use only, lol, i hate these)
2 homemade wool soaker longies
2 homemade wool wraps
*currently in the process of making more wool covers
I really enjoy prefold and covers for my diaper system, their simple to clean and dry quickly, well except for the wool covers, lol. I wash all my covers by hand and hang to dry, this way they last longer and don't shrink.
My dipes I will wash hot/cold cycle with soapnuts and a touch of baking soda in the wash cycle. If I am in a hurry I will pour some vinigar in the rinse and then dry all in the dryer or line dry if it is sunny out. If I am not in a hurry I will follow my hot/cold cycle with a cold/cold cycle and add vinigar in the cold/cold to kill bacteria. I don't feel the second cycle is completely necessary but it does help to further work out stains left behind. Unfortunately I can't always line dry, which is the best stain remover.
While I do like my thirsties covers I prefer wool, so much softer. Currently I am in the process of making several wool covers so that I don't have to use my thirsties covers. I use his longies when we go to bed, we cosleep, and even before I lanolized them they lasted all night and weren't hardly damp on the inside the next day, and were completely dry on the outside. :) I love caring for my babies in the most natural ways I can, although I won't go so far as washing his diapers by hand, I'm not that eco-friendly yet.
UPDATE
I recently purchased 18 coolababy pockets from ds, I love these and now use them exclusively. No leaks, and the momma who sold them to me added a hip snap to prevent wing droop. They fit beautifully on my now 10 month old son. If you're looking for a cheap pocket diaper that works great I definately recommend coolababy's. Just $5 each just about anywhere. Come in many bright colors too.