23wks pregnant & feel extremely small
-----
sdjfasfsd, HH, United States
2376 posts
Sep 17th '08
Okay in excatly a week I'll be 6 months, & I feel like I'm like.. 4 lol.. here are some pics, tell me what you think, if you're around my week & feel small too feel free to post some pics.


Sep 17th '08
I think your a perfect size! :D
Sep 17th '08
everyone shows differently darling, you look great!
I'm itty bitty to lol
Sep 17th '08
You look just about the right size for 23 weeks with your first pregnancy, especially since you're slender and tall. You like just fine. Cute bump :D
Sep 17th '08
you have a pretty pregnant belly! You could have one like mine...huge and nothing but stretch marks! I'm 32 weeks. I would LOVE to have a smaller belly. But this is what my daughter gave me lol...


user banned
Italy
3674 posts
Sep 17th '08
Your cute and don't look to small
Sep 17th '08
this is me 23 weeks pregnant.. as you can see.. you aren't small at all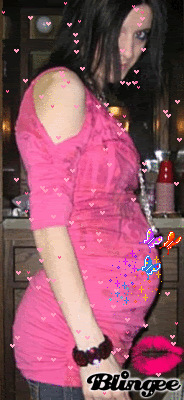 Sep 17th '08
i think you look just right...i didnt start showing till i was about 7 and half months....and people thought i was like 5 months pregnant :( i was dying to have a belly early lol.
Sep 17th '08
Quoting *Haley~Bunnyzzz*Mommy:
Sep 17th '08
I really don't have that big of a belly yet either and I'll be 6 months tomarrow! :)
Sep 17th '08
Here I am at 24 weeks. You look pretty mama!
Sep 17th '08
Quoting Ebony'sLilSurprise19: