Super Cheap, Cute Baby Girl Clothes (0-3 mos, 3-6 mos, 6-9 m
Hannah will be here soon!
4 kids; Bristol, CT, United States
7690 posts
Aug 15th '08
Here are some great condition / brand new clothes that my daughter either doesn't fit into anymore or the weather is too warm for them . I also have some NB clothes that are not pictured, if you are interested then please let me know. I am only accepting money orders. You can barter the price with me if you would like via PM.
I have the whole lot here as pictured:
If someone wants to buy the whole lot then PM me with the price you are willing to pay for it.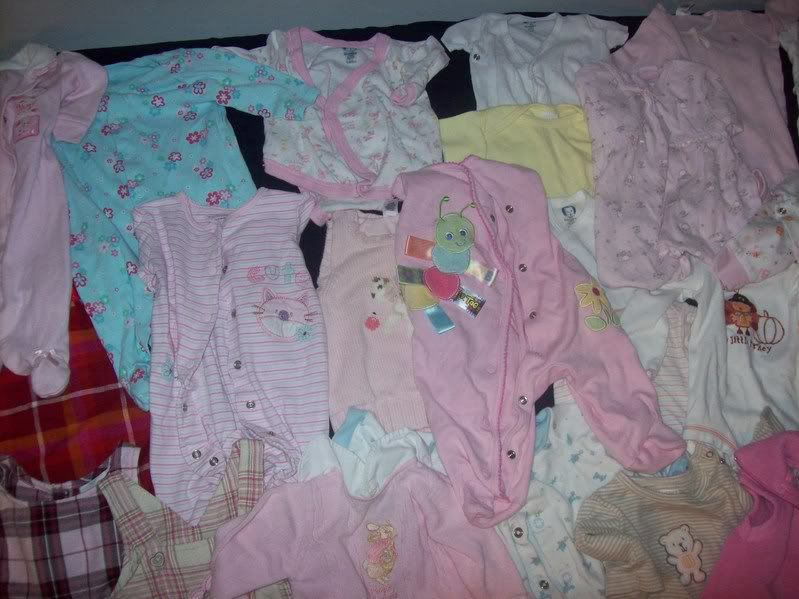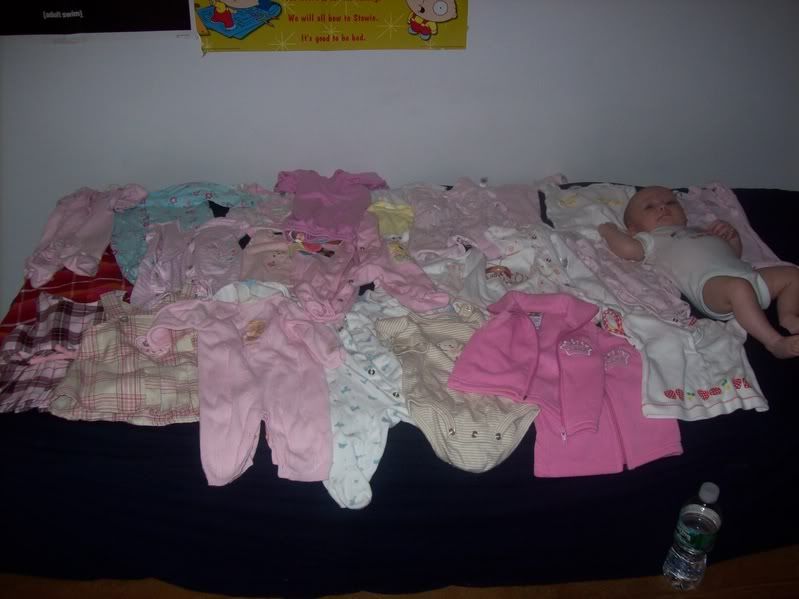 (The baby included free.........just kidding lol)
and I also have different sets that go together that I can sell seperately.

Clothing Sets:

4 Piece Dress Set (three dresses + 1 sweater vest) = $15 + S&H / $6 a piece. Sweater vest is 3-6 mos, Tan dress is 0-3 mos, Red dress is 3-6 mos, Pink dress is 0-3 mos. You can buy each seperately.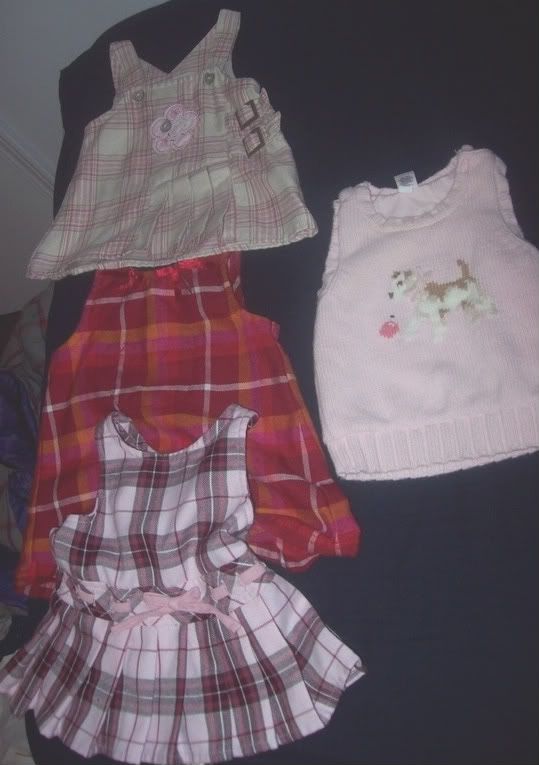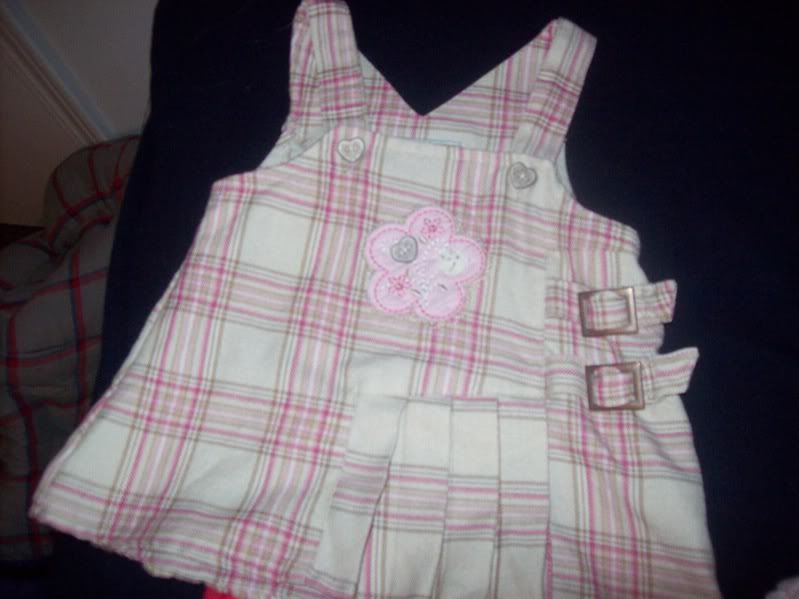 Princess set (2 vests + 1 sweater + 1 sweat pant + 1 long sleeve shirt) = $15 + S&H / $7 a piece. One of the vests is 0-3 mos and the other is 3-6 mos, the other items all 3-6 mos. You can buy each seperately.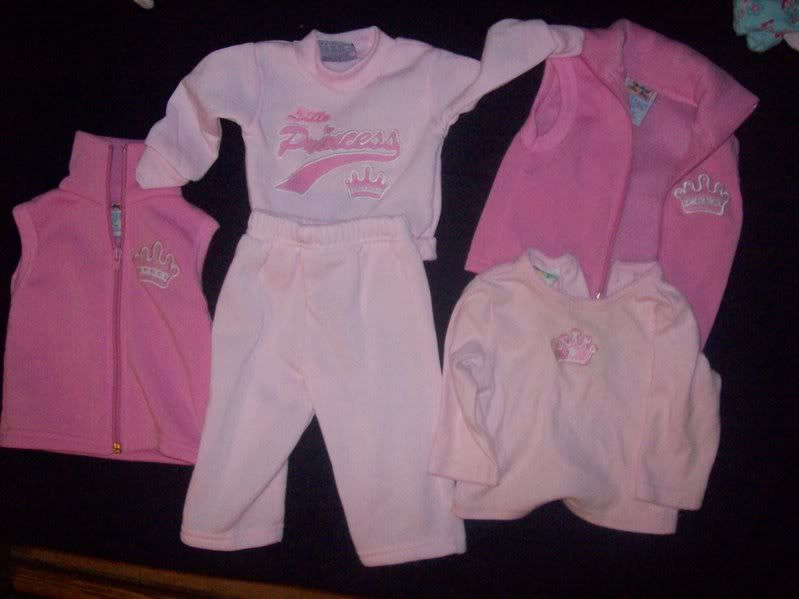 Brand New Carters Teddy Long Sleeve Onesie & 4 Gerber t-shirts 3 months - $8 dollars for the set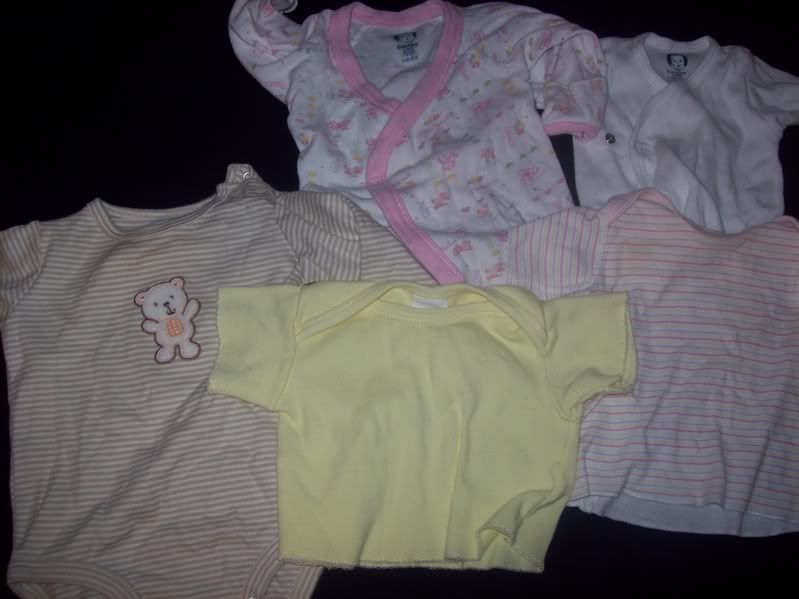 Savannah Baby Set (1 romper + 1 onesie) $10 / $5 a peice... Size: 0-3 months.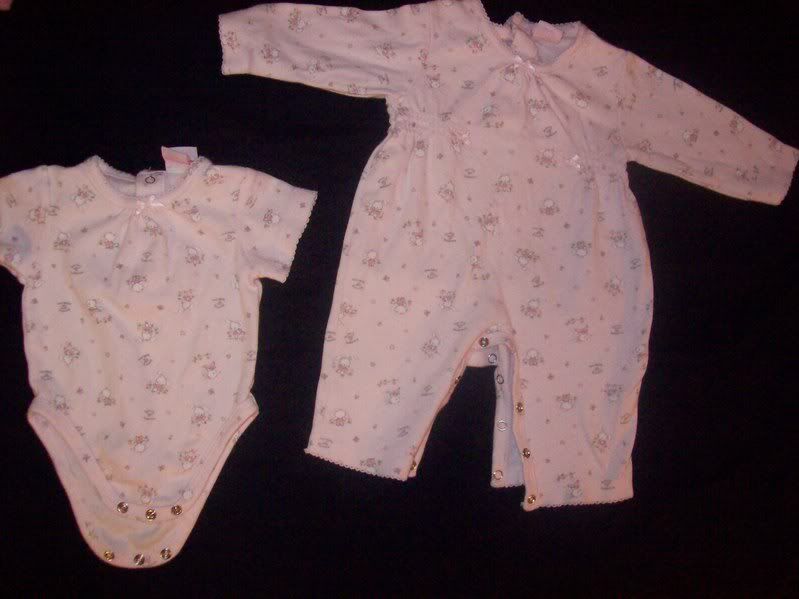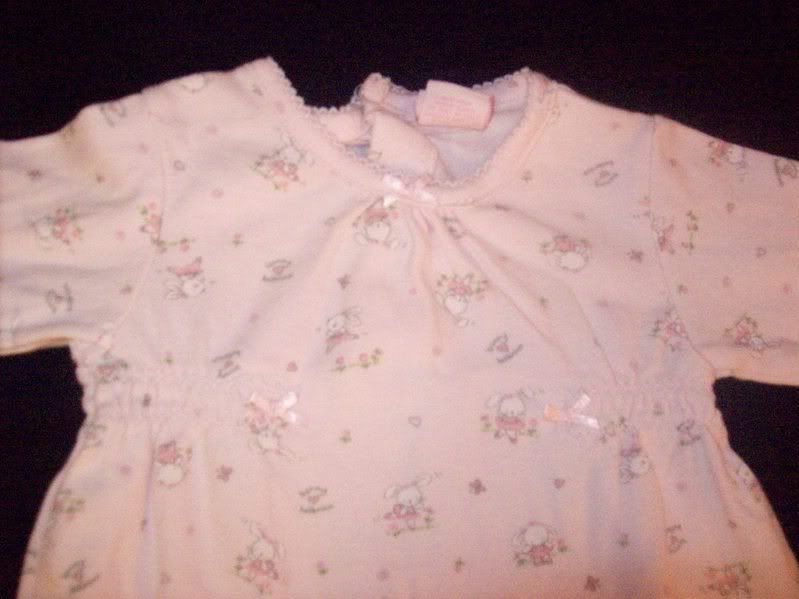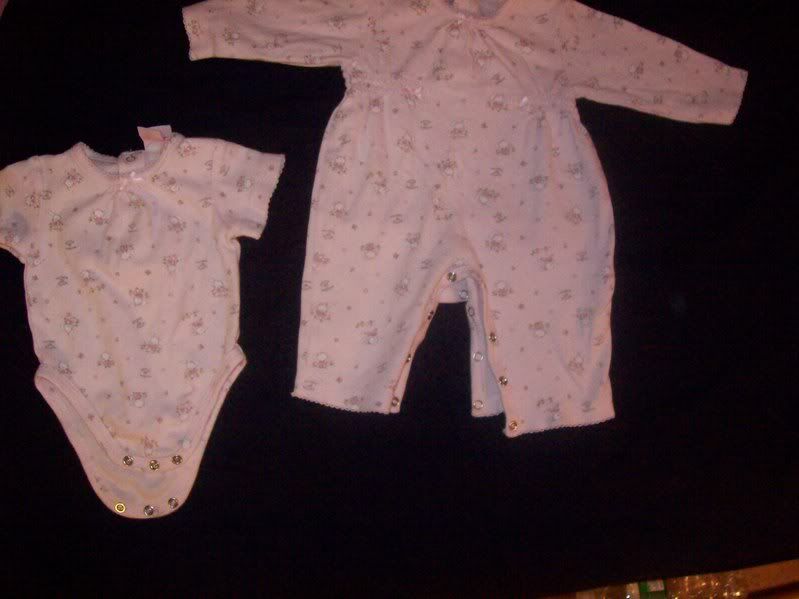 4 Piece Pant + Shirt outfits (Flower outfit is 0-3 mos, red ruffle outfit is 6-9 mos) $8




2-Piece Sleeper outfits (both bought together, both 0-3 mos but will fit 3 mos +) The pink one says "Sweet" with flowers and the other one is white with matching colored flowers on it . $10 + S&H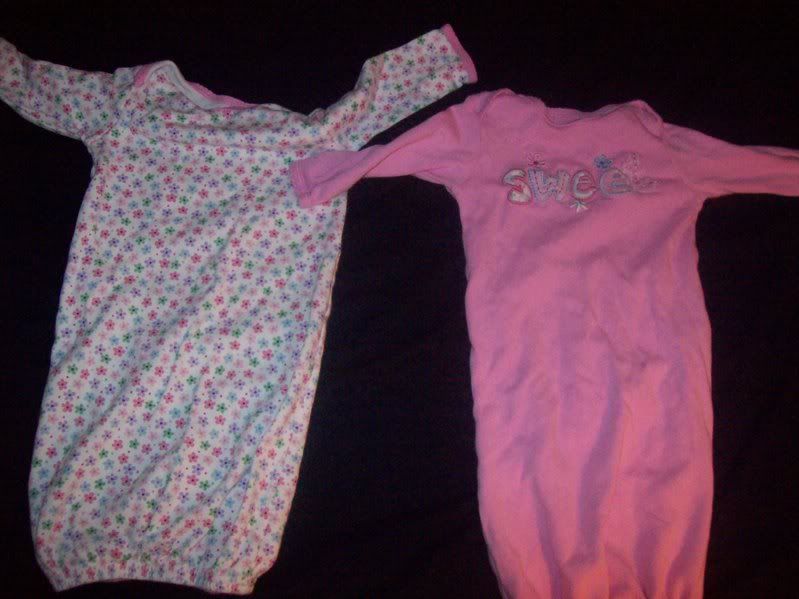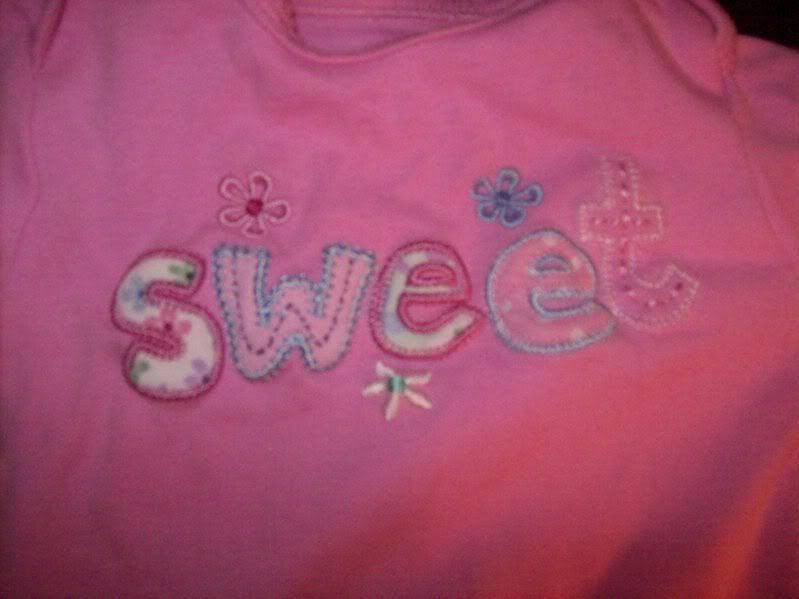 5-Piece Footie PJ's set *SUPER CUTE* All 3 months.
Asking $25 + S&H. The brands are: Teddy USA, Circo, Taggies, First Moments (3-6 months) & Carters. ($5 each. exept Taggies is $10)


First Moments /w Froggies on it: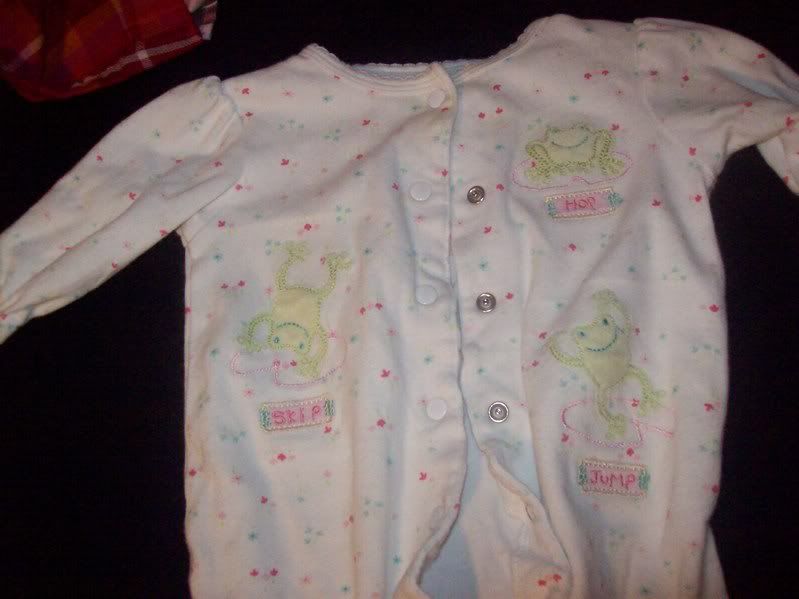 Carters /w roses on it.. absolutely beautiful, I hate to sell it but she doesnt fit it anymore!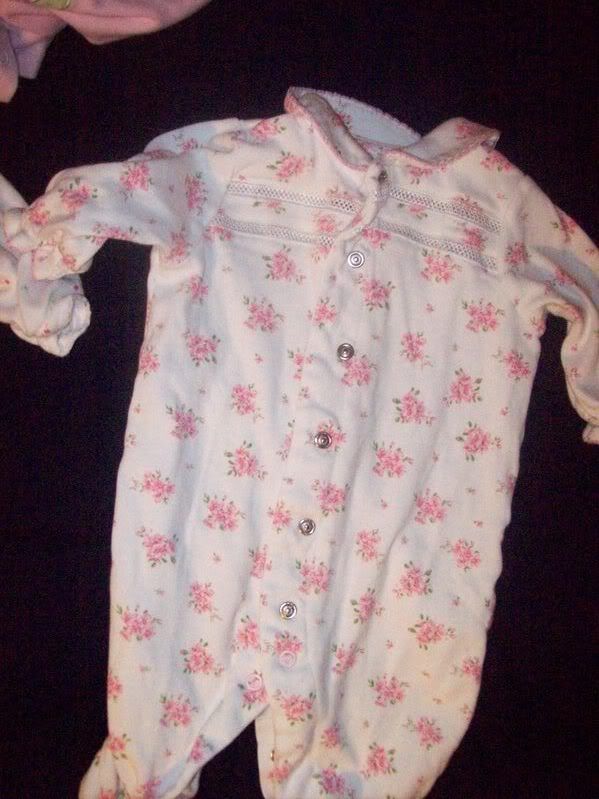 Taggies Cute!!!!!!!!

Teddy USA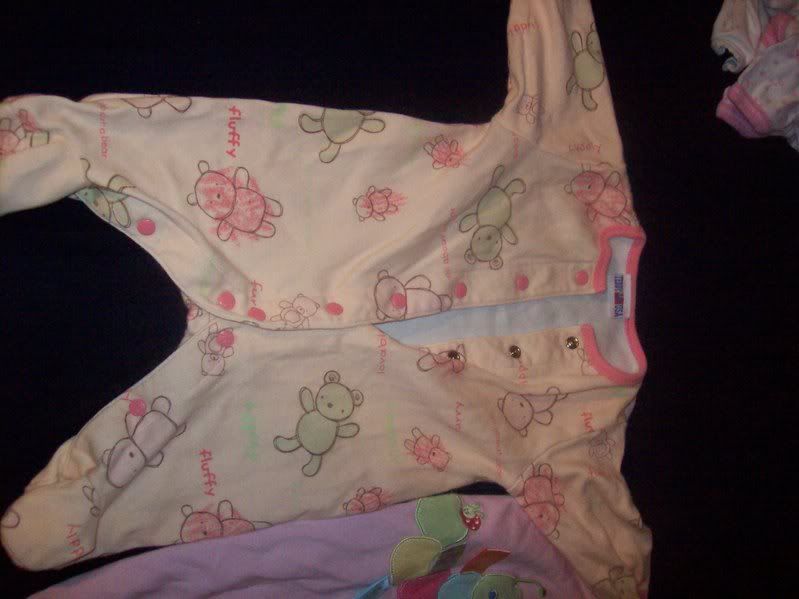 Carter's Newborn Pink Strawberry Ruffle Onesie - $8 + S&H Super cute, soo hard for me to sell, because I love it so much, but she doesnt fit it any more, barely worn.