Sep 19th '13
I'm 4 days before my period, we've been ttc for a couple months now and no luck. This is a dollar store test, and I can't tell if I'm seeing anything or not. I put a couple effects on the picture and I think I see something, but I think I want to see it.
Anyone see anything? And if not it is still a few days early to tell. Just last night a had a bit of cramping but it didn't feel like period cramps. But I'm not usually a cramps person, usually it just happens.
Im on mobile if someone could upload the pic for me. It's the original with no effects
http://i1210.photobucket.com/albums/cc411/tiffsarch/null_zpsc17f24fa.jpg
Sep 19th '13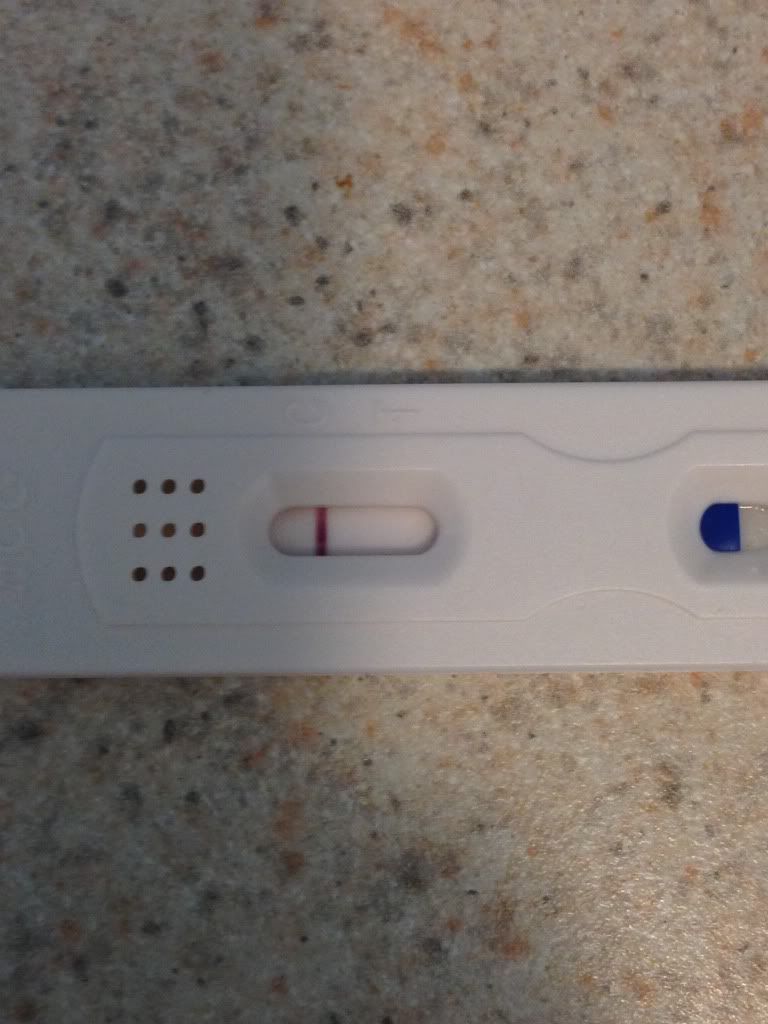 Sep 19th '13
I think I see a second line.
Sep 19th '13
I see nothing but good luck.
Sep 19th '13
Yea I didn't think so :(
How reliable are they and has anyone still been pregnant if it doesn't show up yet. It's still 4 days early
Sep 19th '13
<blockquote><b>Quoting ♡Mommy to A♡:</b>" Yea I didn't think so :( How reliable are they and has anyone still been pregnant if it doesn't show up yet. It's still 4 days early"</blockquote>

They are reliable. Thats the first of many tests I took with my first pregnancy haha. However your still early:) just try and wait it out!:)