Sims 3 Lot 13 games
♥♬♡
2 kids; Pennsylvania
10385 posts
Sep 6th '13
Anyone interested?
Sims 3 Generations
Sims 3 Ambitions
Sims 3 Late Night
Sims 3 Showtime Katy Perry collectors addition (With poster which was never used)
Sims 3 Supernatural limited addition
Sims 3 University life limited addition
Sims 3 seasons limited addition
Sims 3 hidden springs
Sims 3 High end loft stuff
Sims 3 town life stuff
These are all USED games, owned by a responsible adult, no children have used it.
all in their original packaging, and clean.
160$ that includes shipping
paypal only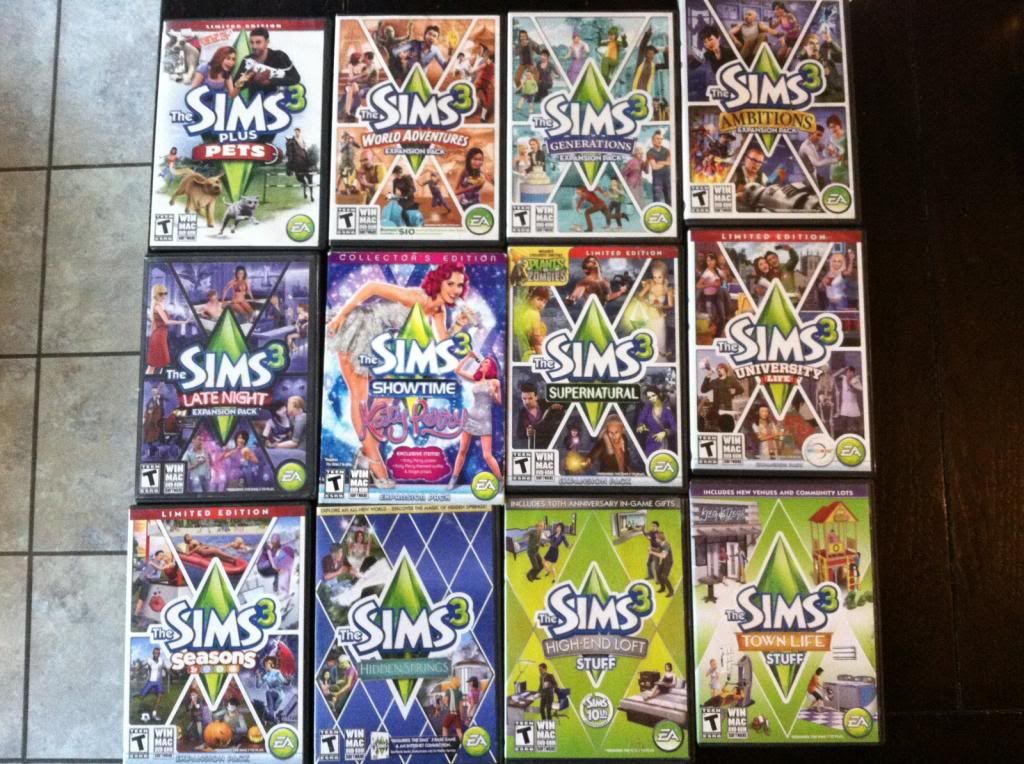 ♥♬♡
2 kids; Pennsylvania
10385 posts
Sep 6th '13
if you want to do it through ebay for safety, here is my listing.
http://www.ebay.com/itm/171121143542?ssPageName=STRK:MESELX:IT&_trksid=p3984.m1558.l2649