delete booooo
Milk Machine ✌
3 kids; 1 angel baby; ,, ,, United States
20053 posts
Jun 26th '13
..........ya poof.............
FanGirl
2 kids; Tennessee
24395 posts
Jun 26th '13
Jun 26th '13
I am here. I may not know you, but, I'm here.
user banned
2 kids; Iowa
7762 posts
Jun 26th '13
I know how you feel, I really do. I'm still trying to climb from that dark place.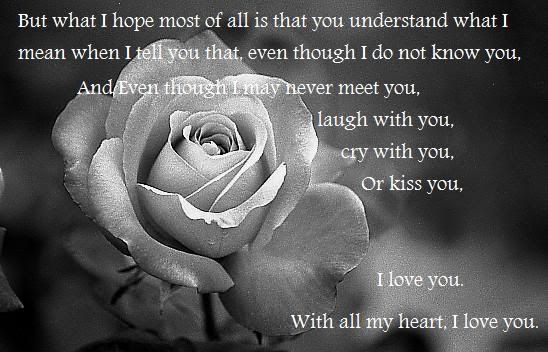 Jun 26th '13
I know everyone is going to say this and you dont know me from whoever but I am here if you want to talk, vent, yell, whatever.
I mean no joke, I am home usually on and off the comp most every day. And I understand the feeling hun.
Keep your head up!!
Jun 26th '13
I know we don't know each other, but if you EVER need to talk, I'm here. <3
Jun 26th '13
I'm sorry hun, I've been there. It's so hard to dig yourself out of the hole too. You can PM me if you'd like someone to talk to.
Jun 26th '13
I wish I could give you a big hug right now.

I know exactly how you feel. I'm a former cutter. I have relapsed recently. I have borderline personality disorder. This is what I deal with every single day.
I'm here if you want to talk, vent, anything. You're not alone
Jun 26th '13
I put my heart and soul into relationships and friendships.
Not only did a huge lie destroy a friendship for the upteenth time

Today after busting my ass in 95 degree weather cleaning for my gma her garage she tears into me like no tomorrow.
My gma is always mean to me and leaves me out of family stuff ll the time.
Talks shit on my husband
My sister i have to walk on eggshells with cuz she flies off
My brothers im not close to.
My mom is just now over a year clean for the first time in my life.
My dad was abusive physically and mentally.
I have horrible family life...
Then have no friends .
.but one who has been controlling and is 38 single no kids.
I literally have just had the most fucked up day.
I feel attacked left and right.
Who is there for me though?
Jun 26th '13
That sucks:( Keep your head up and try not to let others get you down. I have a family member who you just can never do things right for. I keep my distance as much as I can. I hope it gets better for you; sorry you have to go through that:(
♥ Jen ♥
5 kids; Shawnee, Kansas
9056 posts
Jun 26th '13
Hugs!! I'm here for you momma! Seriously pm me anytime. I know about getting and being depressed.
Jun 27th '13
Hey hun, I'm so sorry you feel this way. *hugs*
You know, I'm only maybe 10 minutes away from where you are. If you ever need to talk or hang out, I'm not far away.
Jun 27th '13
<blockquote><b>Quoting she nan igans:</b>" Hey hun, I'm so sorry you feel this way. *hugs* You know, I'm only maybe 10 minutes away from where you are. If you ever need to talk or hang out, I'm not far away."</blockquote>

I'll pm u my number