Honeymoon!!!!!
Minion
3 kids; ., GA, United States
21802 posts
Jun 23rd '13
DH and I left on our honeymoon this morning. We were going to leave last night, but we were so tired that we just went straight to bed last night.

We had planned on going to Helen for the honeymoon, but we decided to just drive and see where we end up.
DH took me up Currahee Mountain for the first time. We stood on the very top of the mountain and looked over everything. It was amazing! There was no guard rails or anything and I could walk to the very edge and look off. There was a huge rock we could have went onto and sat on the edge, but we didn't go lol.

Then we went to Tallulah Gorge and Falls. We went to the very very bottom of the gorge. Then we had to go 600 steps straight up to get back to the top. I thought we were going to die. I nearly started crying halfway back up lol. I felt like I was going to throw up everything I ate in the last week. Lol! But I made it. I'm alive. My heart didn't explode, which I seriously thought was going to happen. I wouldn't have made it if DH hadn't of been with me. He kept saying, "You can do it. You're doing great. I'm proud of you for making it so far!" etc. And he was very understanding. I had to stop several times on the wasu back up and he sat with me as long as I needed.
My favorite part was the suspension bridge across the Gorge. It swayed like crazy. I loved it, but DH did not. LOL.

Then we went to Cherokee, NC. We decided to go to Harrah's. We had gone about 3 years ago. I won $20!

We stayed in the same hotel we stayed in last time. We have a king bed, woo hoo! :D
We went to eat at the same restaurant we went to last time also, then we went back to the hotel and swam for about an hour in the indoor pool.

Now we're laying in bed watching TV. We had an awesome day. I'm so happy. :)
Currahee Mountain


Tallulah Gorge/Falls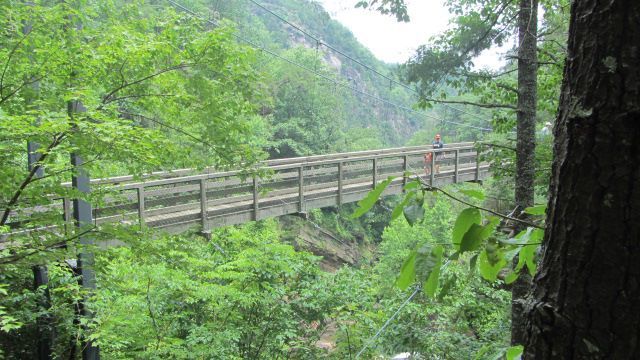 Straight up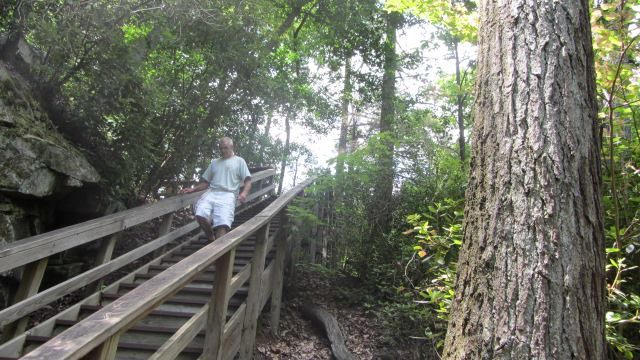 Straight down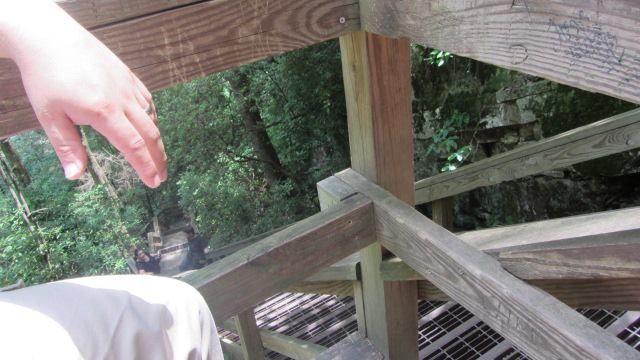 Cherokee!!!
Harrah's

DH and me!!
Jun 23rd '13
That all sounds like so much fun!!
Minion
3 kids; ., GA, United States
21802 posts
Jun 23rd '13
Quoting Juggernog-aholic:" That all sounds like so much fun!!"
It was! :D
Jun 23rd '13
Wow that's some beautiful country. Congrats on getting married : )