Jun 21st '13
Quoting tonys_mama(army wife):" Yes lol. "
I'm so glad you pointed that out. That makes me feel a little more reassured. Just need that HB! FXed!
Amber ♡
3 kids; Nunya, KS, United States
20536 posts
Jun 21st '13
Quoting Mrs. Post-tato Head
Mrs.C+4.5
5 kids; 1 angel baby; Duncan, OK, United States
17731 posts
Jun 21st '13
Quoting Mrs. Post-tato Head
D❤L
2 kids; Sunnydale, CA, United States
2772 posts
Jun 21st '13
I wouldn't stress out! It looks like a normal early 5 week ultrasound to me.
Here's mine with my first 4w6d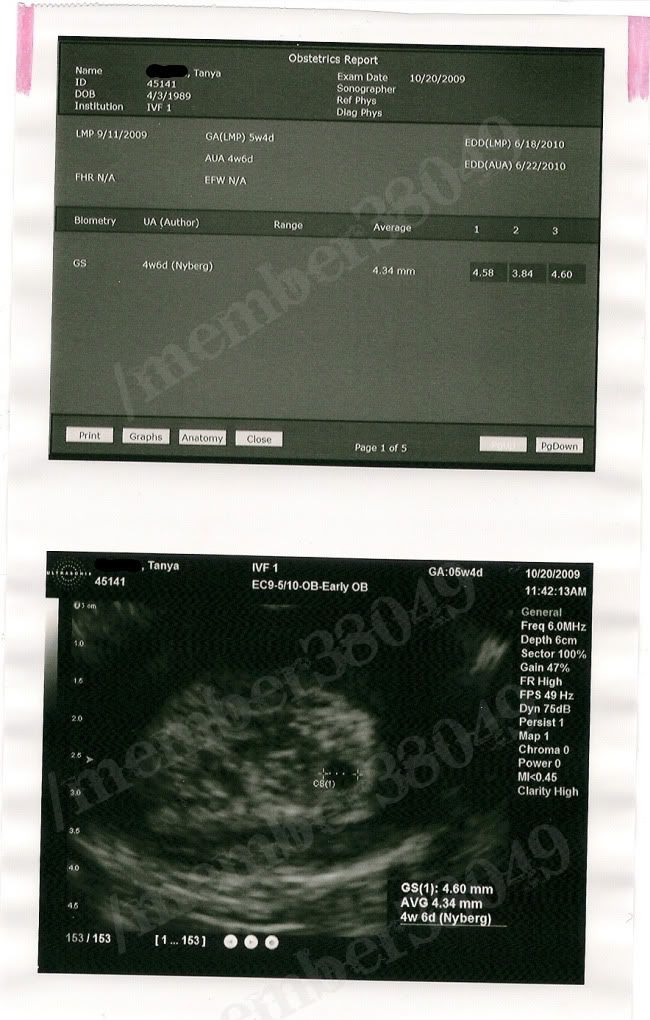 Here's 6 weeks with this baby

Jun 21st '13
When i was 5 weeks and 2 days they saw absolutely nothing and said if I hadnt had a postitive pregnancy test wouldnt even thought i was pregnant, and thought i was miscarrying since i was bleeding.
Jun 21st '13
Yep looks perfect! Grow baby grow!!!
♥Tinkee♥
; 6 kids; Las Vegas, Nevada
5197 posts
Jun 22nd '13
That's exactly what we saw then exactly 1 week later we saw baby with "cardiac activity " :)
Jun 23rd '13
Thank you for the reassurance ladies :) The doc said to have the receptionist schedule me for an u/s in one week, but she kind of "tricked" me and booked me for July 5th which I just realized is TWO weeks out, but that would make me at least 7w2d by my calculations and I'm still having a repeat hCG tomorrow (should have my Friday numbers by tomorrow too), so we're just going to wait the full two weeks since we'll get a better pic anyway :)
Jun 25th '13
Had my second draw and the ended up giving me an u/s yesterday because my Friday levels were in the 11,000s. We got to see our little bean AND a heartbeat! Amazing what a difference just three days makes!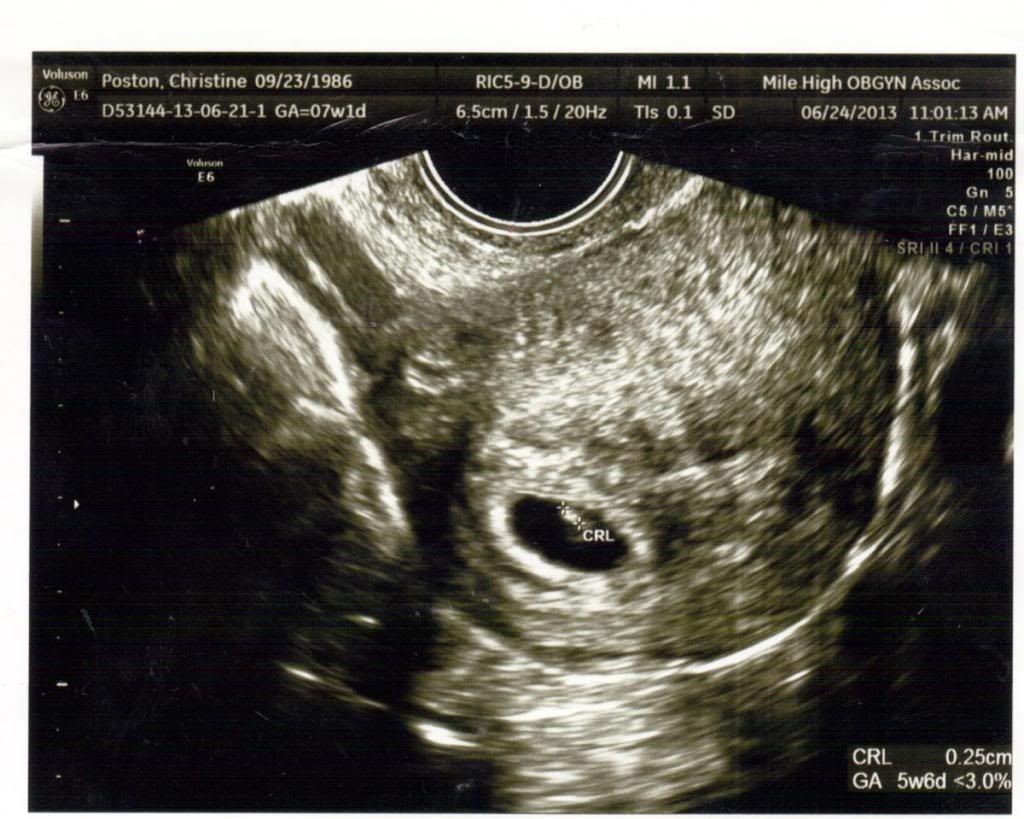 And here's a side by side, three days difference: