2 months pp
Adri♥Ava
18 kids; New York
7450 posts
Jun 17th '13
i went into this pregnancy weighing 163 pounds :oops: iam 5"4" btw so that number def. was not ideal lol . By 41 weeks i was 200 pounds never have i ever weighed more then 175 pounds and that was the most i weighed during my first pregnancy yikes!
last pregnancy picture
for gaining so much the baby only weighed 8 pounds 2 ounces i weighed 185 pounds when i left the hospital.
this picture makes me shudder my stomach was so flabby so loose i was about 2 weeks pp
by a month pp i was at my pp weight but i just did not look the same. I couldnt go to the gym, i had no energy to do a workout video at home. I decided id start out small and do a few crunches and squats in the morning and before bed and started counting calories on mfp. There isint a big change ive only lost 3 pounds and maybe 2 inches altogether but i feel the skin on my tummy getting tighter .
started working out
now

last year 1st this year 2nd (sorry about the b**bs)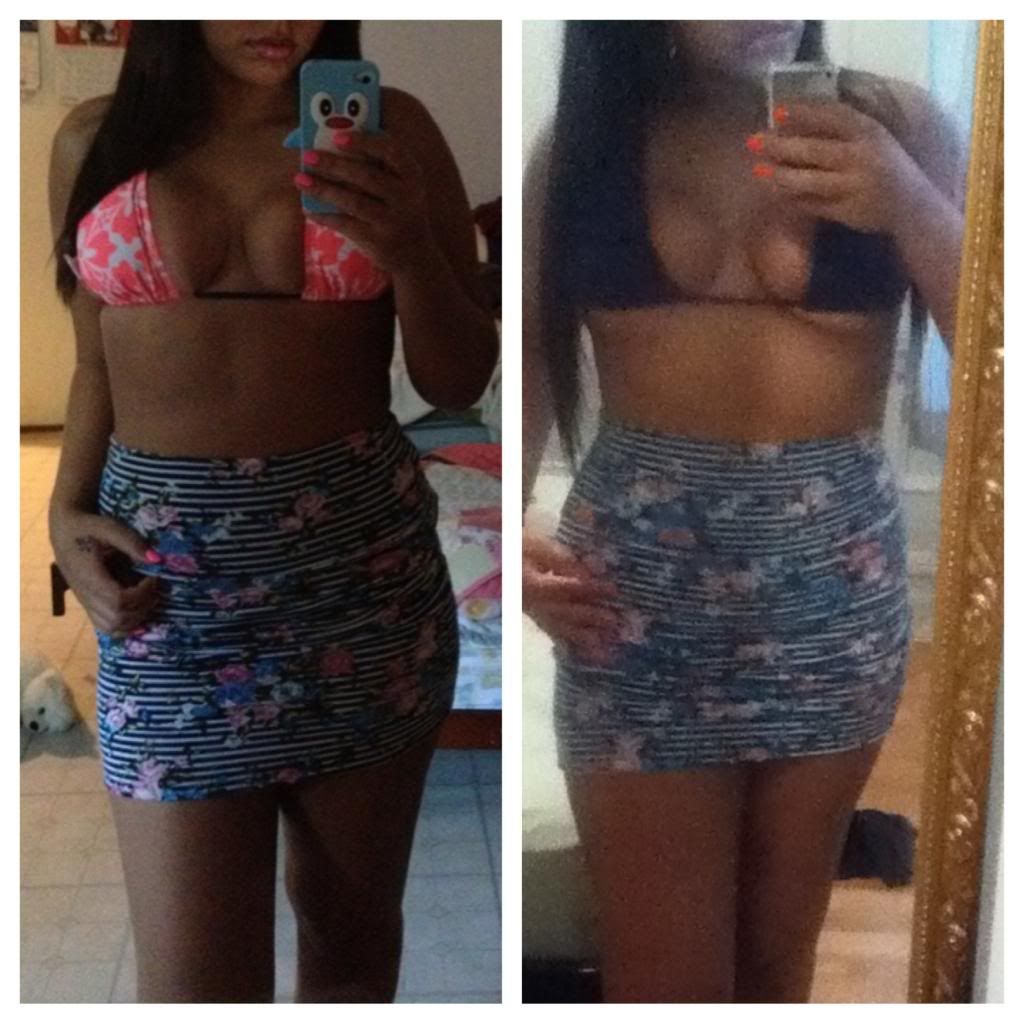 1st a month pp 2nd 2 months pp


i feel okay with clothes on hence why im wearing high waisted skirts, im working on looking better with clothes off lol
& my little lovin who was worth weighing 200 pounds lol

Amber ♡
3 kids; Nunya, KS, United States
20536 posts
status
Jun 17th '13
Jun 17th '13
Cute little girl!! And you look fantastic! I wish I had the motivation to work out...but alas, I'm too lazy to get off of the couch (when I'm not chasing after DS, that is)
user banned
1 child; Pennsylvania
296 posts
Jun 17th '13
<blockquote><b>Quoting mj's mommy ♥:</b>" You look amazing :)"</blockquote>

I agree!! You are very sexy
Jun 17th '13
You actually look so good and make me feel better because I went into this pregnancy at 157 (like 20 lbs more than before I had DD). I hope I can get back down as fast as you.
*Mommy of 6*
6 kids; 2 angel babies; Castlewood, Virginia
3449 posts
Jun 17th '13
I think you look great!!! And your baby girl is flippin adorable!!! :)