New skin allergy to my dog, what do I do?? *picture*
MissHolly
2 kids; West Sacramento, California
980 posts
Jun 13th '13
I have developed a skin allergy to my dog that I've owned for over 5 years. I have had a dog my whole life and never had issues with this. All of the sudden (over the past 3 months) I have broke out in this horrible rash. I finally went to get tested and they said I was highly allergic to dogs. I don't know what to do at this point as I have done all the necessary steps to reduce allergens in my house (hired a house cleaner, got him groomed, moved his bed out of my room, used creams). It is getting worse every day and has taken over my whole body.
I don't know what I would do if I had to get rid of him and my kids adore him...what do I do??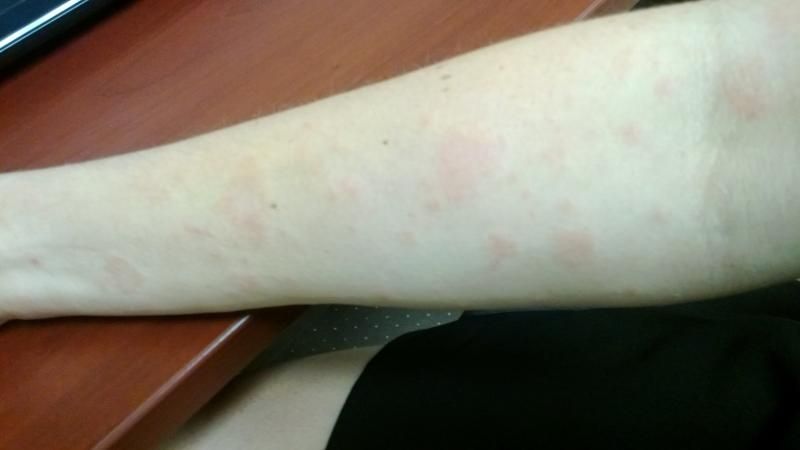 Jun 13th '13
I don't think you really have a choice :(
Jun 13th '13
I'd find him a new home. Your health trumps keeping him IMO.
Jun 13th '13
I think if you have done everything that has been recommended you don't really have a choice.
Jun 13th '13
allergy shots? my sis gets those because she is really allergic to cats and they can't get rid of him he was saved and has health issues
MissHolly
2 kids; West Sacramento, California
980 posts
Jun 13th '13
Are allergy shots covered by insurance?
Jun 18th '13
we have blue cross blue shield and they are- I mean she has a co-pay but overall yes they are covered
Jun 18th '13
we have blue cross blue shield and they are- I mean she has a co-pay but overall yes they are covered