Carseat in this wagon
♥♬♡
2 kids; Pennsylvania
10385 posts
Apr 26th '13
What would you think?
I keep forgetting the damn stroller in the car lol it's nice and I wanna go for a walk. What if I put his carseat (5months 20lb baby) on the floor of it? Would I be a dumb a*****e for this? Lol I wanna just see what y'all think before I do it
http://i1317.photobucket.com/albums/t631/BobMarsMama/image_zpsb07045cb.jpg
♥♬♡
2 kids; Pennsylvania
10385 posts
Apr 26th '13
Just added a link /) on my phone!
Apr 26th '13
Quoting Just Ames:" As long as it's secure and the baby won't topple over then I don't see a problem with it :)"

This. How deep is the wagon?
If it's pretty deep, it's not much different than putting it in the cart area of the shopping cart (where you put your groceries, NOT the child seat).
Apr 26th '13
Posting pic for OP: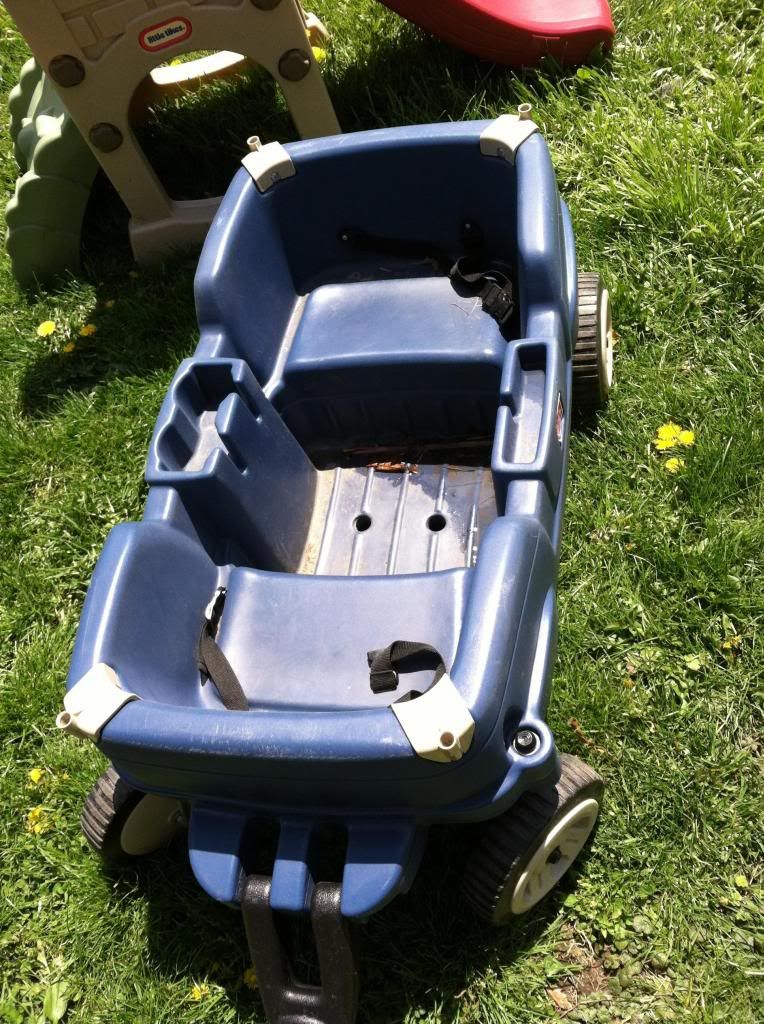 ♥♬♡
2 kids; Pennsylvania
10385 posts
Apr 26th '13
<blockquote><b>Quoting MommyToWesley:</b>" This. How deep is the wagon? If it's pretty deep, it's not much different than putting it in the cart area of the shopping cart (where you put your groceries, NOT the child seat)."</blockquote>

True