Apr 9th '13
Yay!
I have no sweet proposal story. He just took me out and we chose a ring together and then had a date night in, it was perfect for us.
People keep asking us if we chose a date... which we haven't. I had no idea there was such a rush to pick a date, lol. How long did it take you guys to pick a wedding date? I think we are just eloping next winter.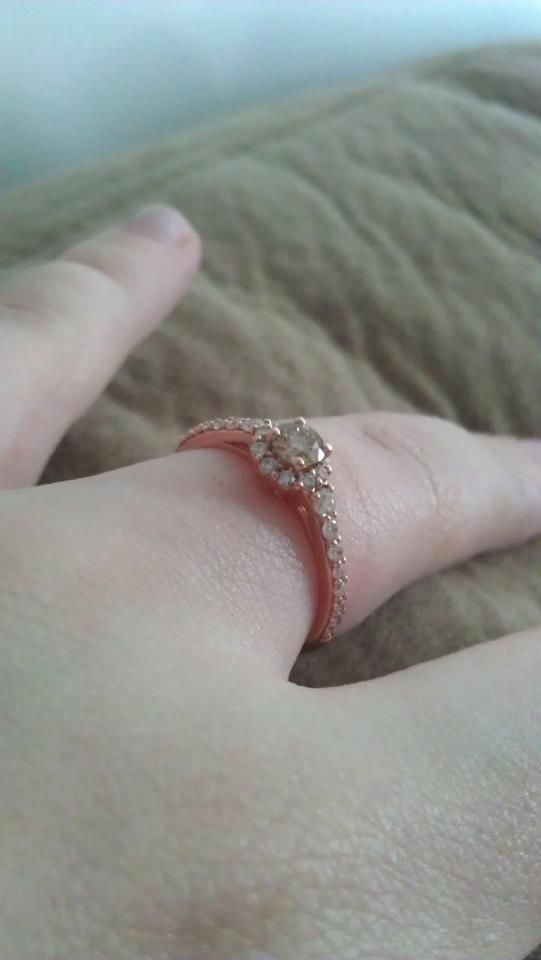 Apr 9th '13
Congrats!
But uh weren't you just talking about leaving him not to long ago? I hope things are better now.
Apr 9th '13
It's a beautiful ring. Congrats! Don't let people pressure you! Everyone wants everyone else to buy into the big wedding planning bs... just do what you want, on your own timeframe.
Momma x 2
18 kids; Whiskey d**k Mountain, WA, United States
1372 posts
Apr 9th '13
Congrats, my hubby and I were together for 2 years prior to our engagement, then engaged for nearly 7 years before we got hitched...we've been married for almost 2 years now.....we ended up just eloping, our families weren't too impressed but the truth is we have a gazillion other things I would rather spend money on than a big wedding.
Apr 9th '13
Congratulations! Your ring is gorgeous!
PokkaDotts
2 kids; Cranbrook, British Columbia
1777 posts
Apr 9th '13
Congrats! What a beautiful ring! I've been engaged for just over 5 years now and we still haven't picked a date, so I wouldn't worry about rushing if I were you lol! I get asked all the time when the wedding is, and I just tell people that we have no immediate plans to set a date, we're happy where we are so we see no rush!
Lin Brown
TTC since May 2015; 2 kids; Tunnel Hill, Georgia
1941 posts
Apr 9th '13
congrats on the proposal
my husband proposed over the phone and we got married at the court house a week after we met when he move to UT from Ga to be with me, we plan to do a vow renewal on our 5 year anniversary. i'm happy with how we did it, it will be 3 years in october.