Feb 7th '13
I have thoroughly impressed myself once again.
So this time, as to not encounter a problem, I matter of factly, emailed my SIL in January and told her to pick out 2 skeins of recycled lace weight yarn that could be wound together.
She picked out this coral/salmon 100% cashmere as her favorite choice.
This time I didn't give her an option for a pattern.
I found a nice pattern on ravelry, and knit a "shawlette" a mini shawl. So it would fit my niece for her 2nd birthday in March, and then momma could possibly use it as a scarf if she'd like.
And I must say, off the model, not so impressive. But my daughter sold it. I can't post it to FB because then everyone will see it and I want it to be a surprise so here it is.
So pretty.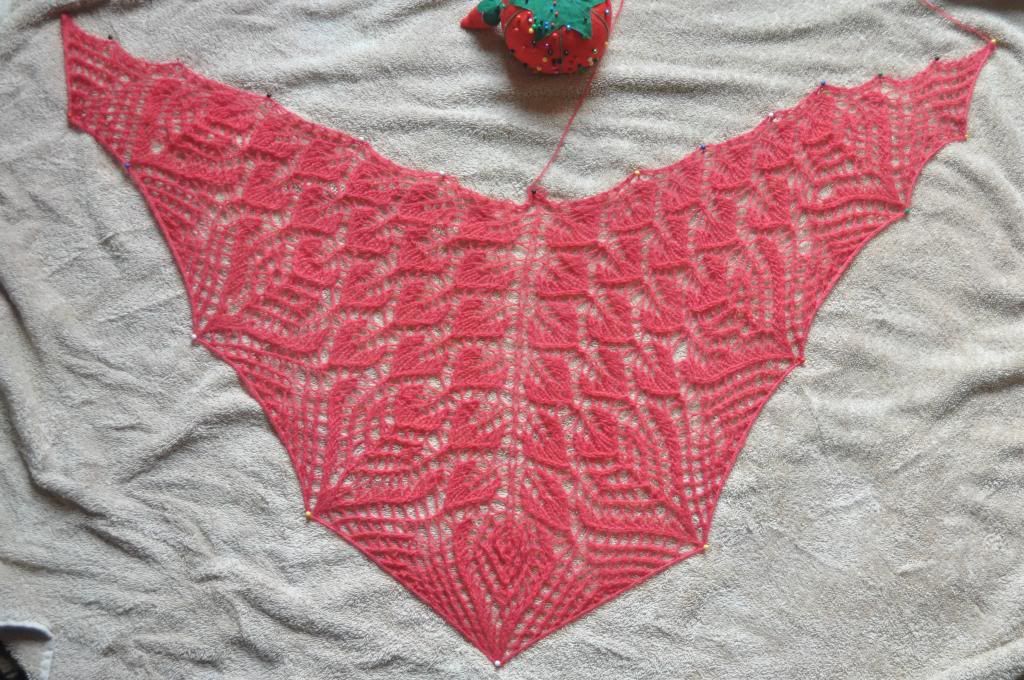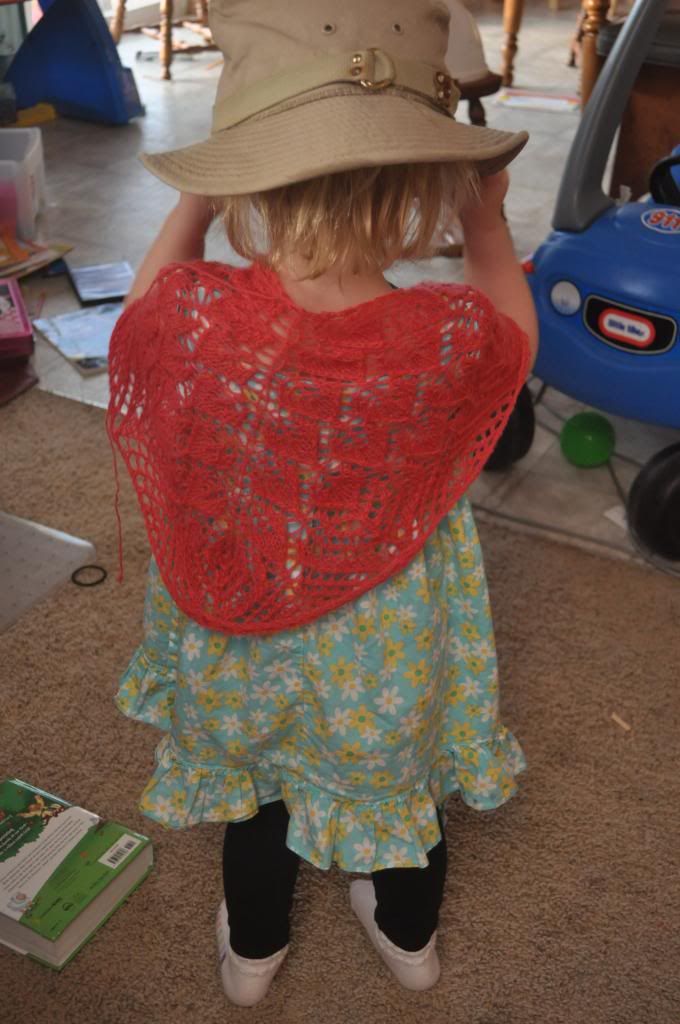 The ends just need to be weaved in and it's finished. My daughter is a 3t/4t and my niece is about 24mo/2t, so I think it will be perfect.
Feb 7th '13
Nice job, that looks great!
Feb 7th '13
That is absolutely beautiful!
You are so talented! :shock:
Feb 7th '13
That's amazing. Great work
Feb 7th '13
that is very pretty! turned out great