Feb 10th '13
<blockquote><b>Quoting mom to 2 beautiful preemi:</b>" do you have any ultrasounds from when your son had the three lines? if you dont mine me asking... im ... [snip!] ... im trying to figure out why the 3 lines spaces r so far apart n trying to figure out what that thing is inbetween her legs lol"</blockquote>

No I don't sorry, it was just an ultrasound to check that he was still ok and they looked for the gender to cheer me up lol I remember it was a really clear shot of 3 lines so she told me he was a girl.
Feb 10th '13
I'm going to just prepare myself for a girl mentally and wait till my scan from my doctor before I start buying things but thank u tho it does give me some hope cuz seeing my husband pick out boy clothes and things was so cute but either way we both r very thrilled to have a 3rd no matter why sex. But thank u again
Mar 8th '13
my 22 week scan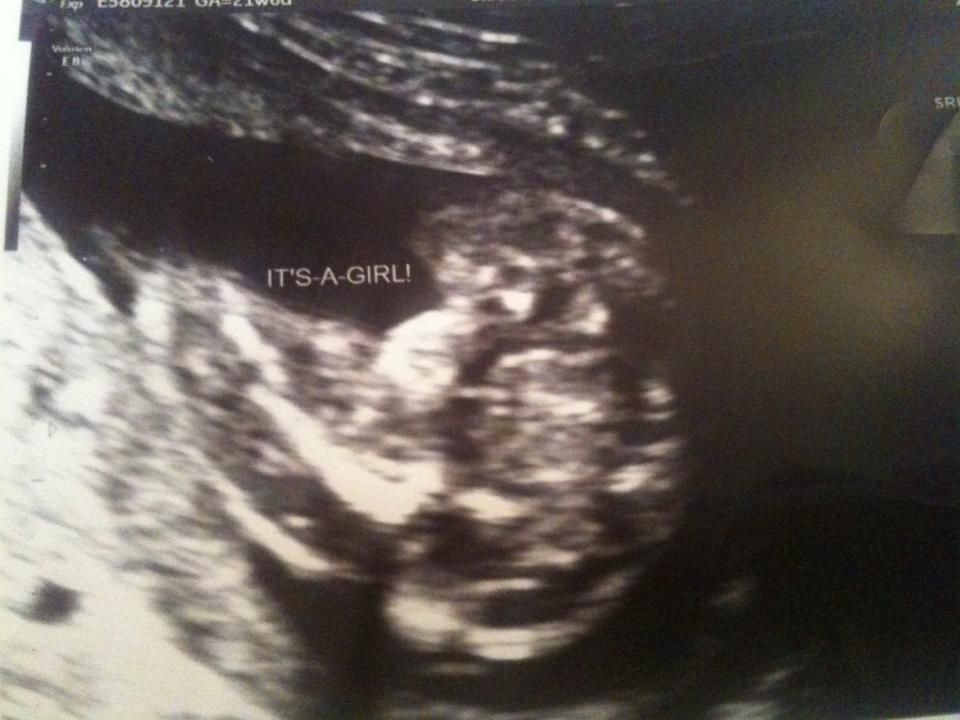 Mar 8th '13
Yup that looks clear as day like a girl!