Contest: "I love my daddy!"
Host: Allie&Maggie♥
FINAL RESULTS
Show Rules
Nov 6th '12
Jayden 4 yrs and daddy

Nov 6th '12
Nevaeh Rose 2 days old with daddy

Nov 6th '12


Aubrey and Daddy <3
Nobody bye
1 child; Nowhere, La, United States
951 posts
Nov 6th '12
Big Ivory & Little Ivory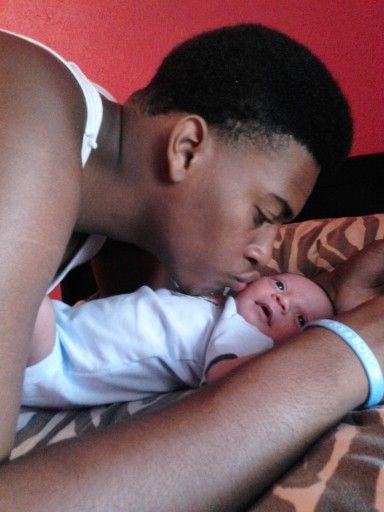 Nov 6th '12
I just thought it was funny that you nicknamed your child fathead, I thought I was the only parent that called my daughter that... super funny!!
Quoting Ravey Candyass:" Daddy, Fathead, and Chub. "
Nov 6th '12
Vivian and Daddy, took during our first camping trip together :))
Daddy wake up now!

♡Jamie♡
1 child; 2 angel babies; Calumet, MI, United States
3553 posts
Nov 6th '12
Aria (6 weeks) and Daddy :)

Nov 6th '12
<blockquote><b>Quoting allllison ♥:</b>" Post ONE photo of LO and their daddy together. LO can be boy or girl, or of any age. "</blockquote>

How do I post from my phone
Nov 6th '12
Kaela and her Daddy playing Video Games(:


piZap.com fun and easy photo editing
Nov 6th '12
Lianna and Daddy on Halloween.
Cakes.
1 child; Michigan
2837 posts
Nov 6th '12
Emilyn and Daddy taking a nap together
Nov 6th '12
Randy and Lily Rose

Nov 6th '12
Audrinah and Her Daddy Austin
Loving on him :)