Up late in the lab
Gia_Nia's_Mama
2 kids; New Britain, Connecticut
774 posts
Oct 29th '12
These are the two bows I worked on tonight
Zebra Over the top bow: For sale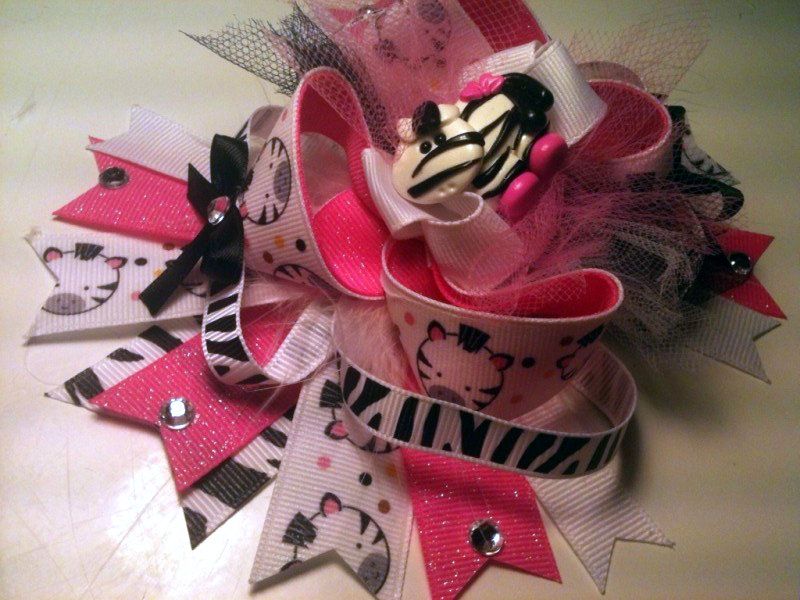 Funky looper marabou puff boutique bow on a black crochet headband.
For sale
My Gigi-Mamas is modeling for everyone.

ßlack Rose ♥
2 kids; 2 angel babies; Sharon, OK, United States
5335 posts
Oct 29th '12
OMG those both are adorable but I LOVE the second one. Its SOOOOOO CUTE! Hot pink and black are my most favorite colors and the skulls make it even better!