May 28th '08
I love that site!!! Thank you so much!! :D
Courtney +3
Due June 6 (girl); TTC since Dec 2013; 2 kids; tracy, ca, United States
6929 posts
May 28th '08
ok well here is my pics 2 weeks PP ..



and here is 7 weeks PP


i only gained 16 lbs thru the pregnancy and she was 8lbs 1oz so that was 1/2 of my weight lol
May 30th '08
Here are mine:



I just cant get rid of my darn pooch and my hips are so wide. I have love handles too, which I dont mind toooo much, and I would mind them much less if my stomach was flat. I really want to get a gym membership and get my butt in shape, cause I have sooo many pre-preg jeans that just dont fit, and none that do. ugg.
May 30th '08
im 5 wks pp. i didnt have any stretch marks untill the last month of my pregnancy, as u can see they appeared like crazy. i still have 25 pounds till my pre pregnancy weight. you all look great compared to me!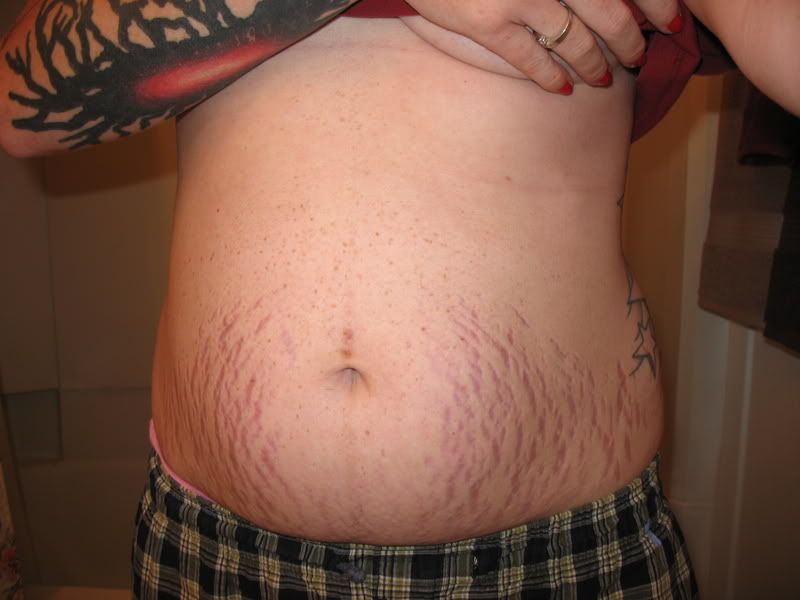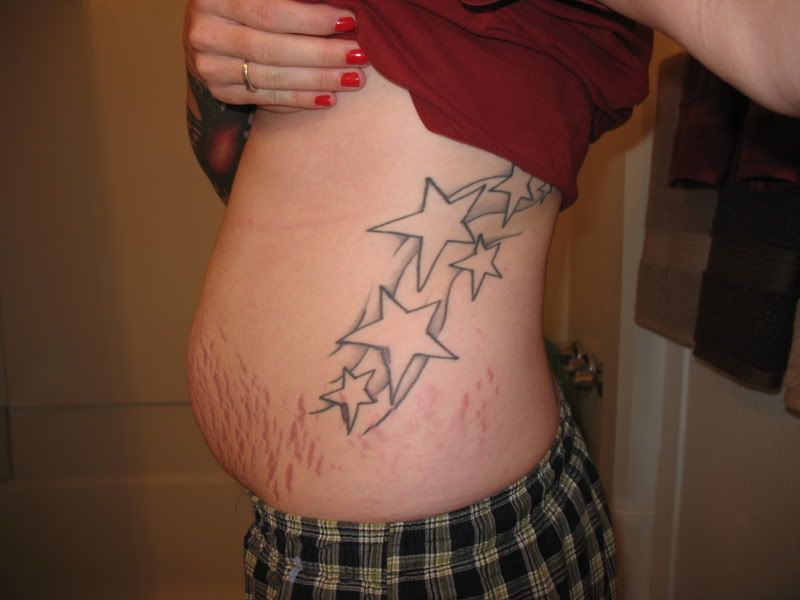 May 31st '08
Ok, you ladies make me SOOO jealous! Here are my before and afters with my BEAU-tiful prince Beau Riley! I gained a total of 47 lbs while pregnant. 8lbs 10 oz was pure baby... and I am still 25lbs shy of pre-pregnancy. So I feel like a little piggy... :cry:
39 weeks for the next 2 pix


10 weeks PP

And my lil prince
Jun 2nd '08
Heres me this morning little over 2days PP (I just had him Friday!)

a week before I delivered 36 weeks 3 days (I had him at 37 weeks 3 days)


&& Pre Pregnancy Belly!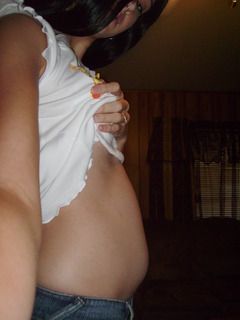 Before pregnancy I was 110-120lbs and before I delivered I weighed about 180lbs and I now weigh about 155lbs.
Jun 6th '08
there iam 8 months pp


n below iam 9 months pp

i fel fat
Jun 9th '08
Quoting Soldier's Wife & Mommy:
Jun 14th '08
I hope I look half as good as all you ladies after this second one! I didn't take pictures of myself after having Jackson because I thought I looked like a fat cow!! I remember right after having him and taking my first shower at the hosptial I stood in there and cried forever because it was such a shock to me - I had no idea that my body would look like that and I would change that much. No one warns you of that. It took me 9months to loose all 50+ lbs that I gained! Again you ladies look great!! I am doing much better this time around - I haven't even gained a pound yet!!
Jun 14th '08
This is my belly at 8 days PP. I need to tone up but it went flat pretty quick.
user banned
Due August 1; 33 kids; Tulsa, Oklahoma
49601 posts
Jun 14th '08
Quoting Penelope's Mommy:
Jun 14th '08
Quoting Penelope's Mommy: