Oct 9th '10
Im adding this mama
http://members.baby-gaga.com/member554642
I bought a jersey for my SO. he loved it! everything was good. she kept me updated and everything. i will def keep buying from her!


Thank you!!!
Oct 9th '10
Adding Jess jessikins♥ She was hosting a Scensty party that I ordered through and I got my stuff really fast and LOVE it! I will def be ordering more! Thank you!!
Annalis Mommy
TTC since Aug 2012; 17 kids; 2 angel babies; Aberdeen, Washington
11676 posts
Oct 9th '10
Oct 9th '10
Adding Mindy http://members.baby-gaga.com/member622008 she saw I needed ACU fabric for a custom order and was having a hard time finding it, she had a bunch of it and gave it to me for a freakin awesome price!!!!! Thanks soooo much girl! you rock!!!
_._._._
18 kids; London, Ontario
38382 posts
Oct 9th '10
Adding Marrie http://members.baby-gaga.com/member505956
for another AWESOME dyed and painted onesie :D Super fast shipping, even across the border :D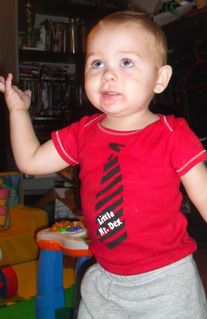 user banned
66 kids; Texas
80435 posts
Oct 10th '10
I would like to add Joanna Lyn's mom ~GDS~ +1
http://members.baby-gaga.com/member560786
I ordered a couple bows from her and her bow work is AMAZING! I love working with her. She is very patient and she lets me lead the way on how I want my bows made. I LOVE HER FOR THAT! She kept me informed about my order and she shipped VERY quickly with no problems at all! She has excellent customer service skills. I will definitely remain a loyal customer to Melissa! She is definitely going to be in the ranks of my #1 bow makers! We have so much fun picking out ribbon, resin centerpieces, and bottlecaps together, lol! :D I LOVE THE BOWS SHE MADE FOR ME! This is a new style for her, but as you can tell, she totally mastered this new style!
Here are a few pictures of the 2 bows she made me for me...THESE PICTURES DO NOT DO THESE BOWS ANY JUSTICE! THEY ARE SO BEAUTIFUL IN PERSON!

Oct 10th '10
Quoting Big bad ol' Keisha
user banned
66 kids; Texas
80435 posts
Oct 10th '10