Weird bumps on arms
.free.
2 kids; Arkansas
36040 posts
Apr 8th '10
I've heard of PUPPs and pregnancy rashes but I'm not sure if this is one of those. I noticed these weird bumps on my arms and elbows earlier this week. They haven't gotten worse, but they have spread a little. They're a little itchy, but they get even more itchy when my arms get wet like in the shower... I haven't changed soaps or shampoo or anything so I have no idea what it could be. Do any of you???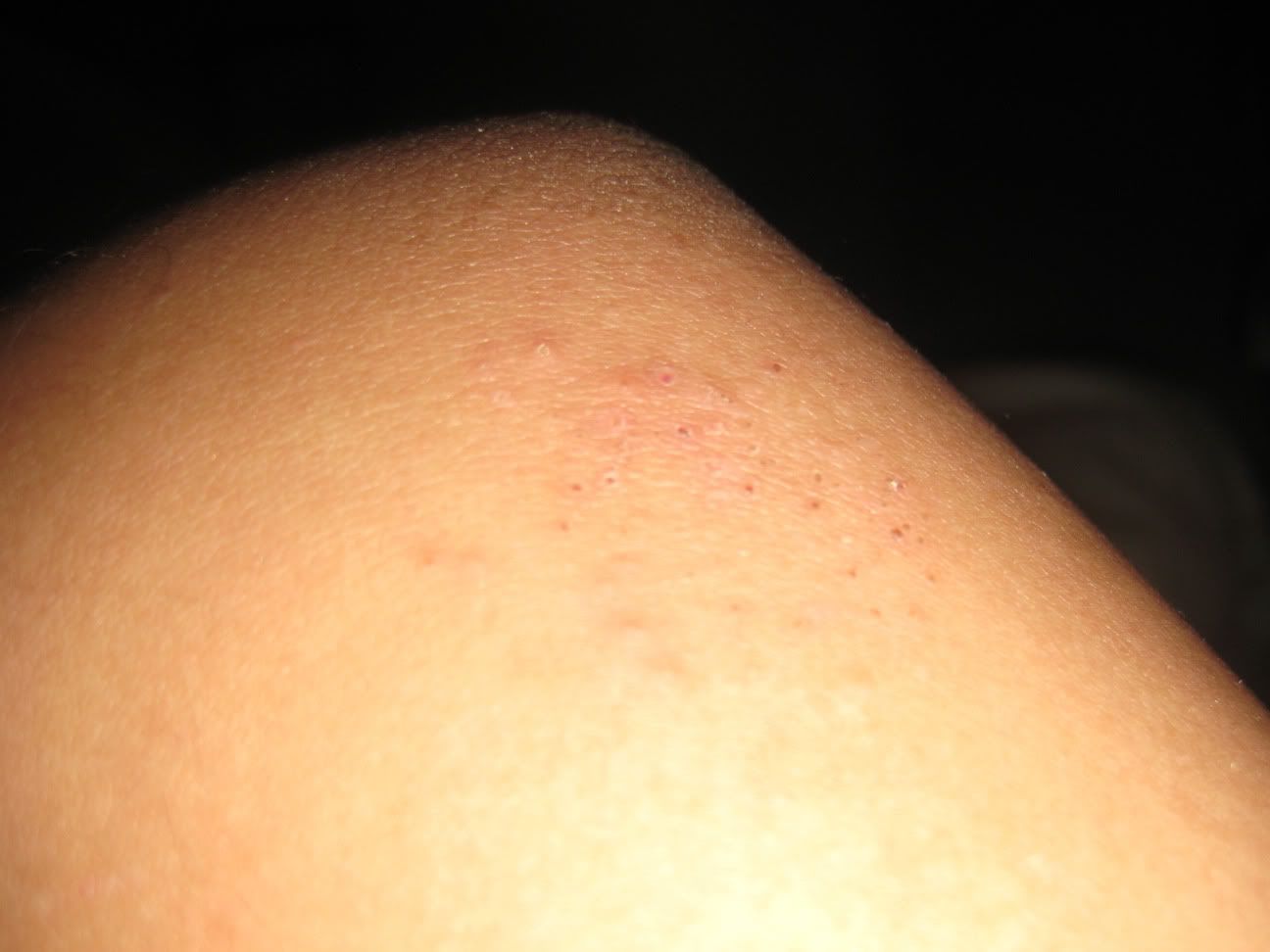 Apr 8th '10
I got the same thing while pregnant with Gavin well idk if its the same thing but it looks similar. My Dr said it was from hormones. i still it 8 months pp. apprently it will go away eventually. i hate it. its all over my upper arm and elbows. but either way asked your dr. to be sure it isnt anything serious
8 is enough
6 kids; 3 angel babies; Kettering, OH, United States
5665 posts
Apr 8th '10
I don't know what it's called (or if it's even the same thing for that matter cause mine didn't itch) but when I was a little kid I had little bumps on the back of my arms above my elbows and my pedi gave me some prescription lotion for it. I've recently started to feel them on my 3 year old daughter as well
Apr 8th '10
Quoting [madison]gonna be a mama:
.free.
2 kids; Arkansas
36040 posts
Apr 8th '10
Apr 8th '10
Quoting [madison]gonna be a mama:
Kiki B
1 child; Queen Creek, Arizona
524 posts
Apr 8th '10
I have that all over my legs. i had no clue wat it was.
Feb 22nd '13
Those pictures look exactly like my arms and shoulders, it's even spread to the wings of my back. I've also had some on my thighs near my knees. Did you ever get a diagnosis? I am so embarrassed to show my arms and I'm a very hot-natured person, I'm also getting the redness another person mentioned and am asked if I'm hot or sunburned all the time. Generally, I'm an olive skin toned person. My son is almost 8 mths and these bumps are not clearing up. My Obgyn postpartum said its hormones but my PCP says eczema and won't refer me to a dermatologist. He just gave me a steroidal cream that didn't work and I've tried the Aveeno eczema lotion. Nothing helps at all. The bad thing is that I'm a nervous picker (a habit like someone who bites their nails) so I'm making something that is already unsightly even more unattractive.