Mar 8th '08
just keep your head up it will pay off when you see your baby.
Navy mommy
4 kids; Jacksonville, Florida
461 posts
Mar 19th '08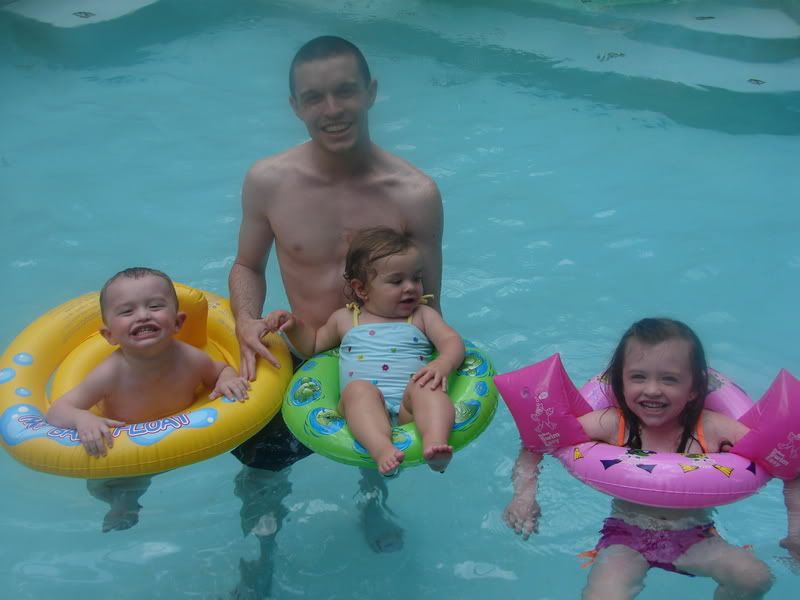 Hi I'm still kind of new to this site, but i thought I would share my story. I was 17 when i got pregnant and a Senior in high school. I'm not going to lie, but it was tough to finish school. But I did!! No one in my family thought I would. When I graduated I was 8 months pregnant. I looked like a HUGE blueberry walking down the aisle to get my diploma. But, the morning that I found out that I was pregnant I stayed home from school. I was freaking out. I called my mom and told her to sit down i had something to tell her. So i told her that i was pregnant and I didn't know what to do. She hung up on me. That was feeling was so much worse than the feeling of being pregnant at 17. My mom and I were best friends. I took her about 2 weeks before she started to talk to me again. It was like she had to come to terms with it on her own. And the day that she finally came around, she had went to the mall after work and went and bought a crap load of baby clothes. It was crazy. But it made me feel better that she was coming around. I was 17 when i had my daughter. (I turned 18 a couple of weeks later). But when I brought her home i was overwhelmed. I was like what the heck am I doing? And with a baby? It was really hard. I finally got on WIC (which was a LIFEsaver!!) But now my husband and I got married about a month before my daughter turned one. And now we have had two more babies and I'm pregnant again. He is in the Navy. But I would not change anything, nor do I regret anything. It will work out, no matter what you decide. If you have any questions feel free to ask away. I am an open book. Thanks for listening.
Mar 23rd '08
This is sooooooooooo reassuring to hear
Mar 28th '08
i appreciate this SOO much!! Alot of times teen mothers are either looked over or looked down on..which is wrong..but hey that's life right?! Anyways it feels amazing that there is a place for me, and other girls my age,to come to and communicate with other teen mothers, who are going through some of the same things as me!! Keep up the goo work!! :D
Mar 31st '08
Im having a Girl! Im think of calling her Kadince Jolyn, what do you guys think?
Mar 31st '08
Thanks...I could use a little support...Well I KNOW we all can...But my Fiance/baby's father is in Jail wanting so badly to be here to help, watch, and support me but he can't...But yea...Thanks a bunch.
Apr 3rd '08
Quoting Bearing the gift alone:
Apr 3rd '08
hey everybody!!!! next friday i found out wat im havin!!!! cant wait =]